Post-Season-vehicle check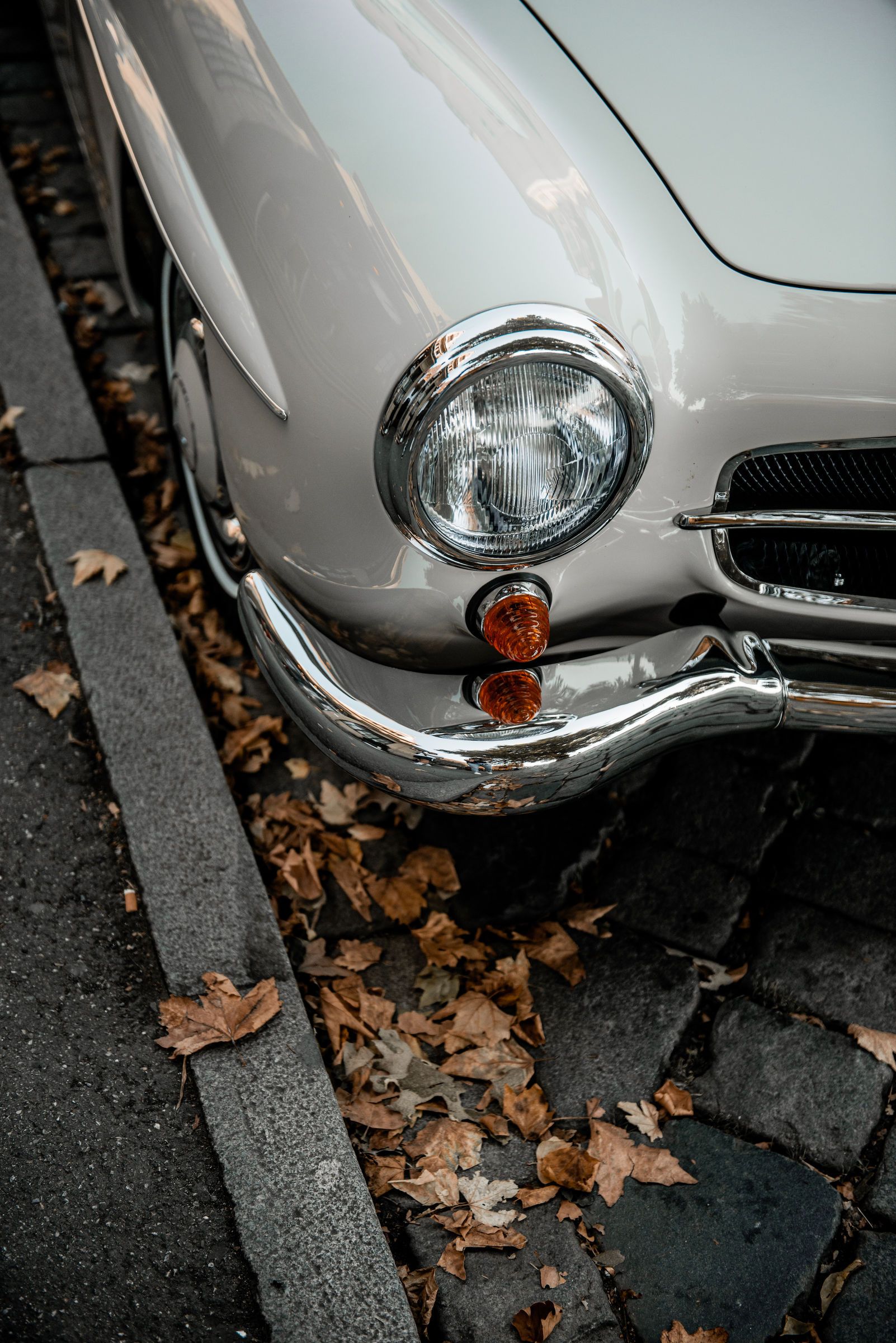 Dear classic car-lovers,
the cold and wet days are announcing the end of the classic car-season. Perhaps your classic car is now more in the garage than being moved on the road? Before your vehicle is parked for the next months, we recommend you an extensive post-season-vehicle check carried out in order to properly prepare your classic car optimally for the winter storage:
Intensive cleaning
Our post-season vehicle check begins for our workshop-team with an intensive cleaning of the exterior and interior. Road dirt, tar, tree sap, insect remains and bird droppings should be completely removed. Subsequent sealing also reduces the aging of the paint and chrome parts. In addition, all rubber parts are maintained in this step. When cleaning the exterior, our team pays special attention to the wheel arches, as a lot of dirt often accumulates there. Here, we pay particular attention to dismantling the wheel arch liners and removing the dirt behind them. All areas are properly dried and preserved with underbody wax. We also pay attention to the vehicle floor: This is where dirt is removed and the vehicle floor, chassis parts and brake lines are treated with protective wax. Before we finish the cleaning of the body, we take a long look into the engine compartment. Here, we clean all areas of the front wall, the bonnet hinges and possible dirty pockets, such as approaches of the water drains. All areas are blown out and cleaned to avoid waterlogging due to clogged water drains. In this step, we clean the interior of street dirt and maintain the carpet - both under the floor mats and on the floor mats, in order to check all floor coverings for moisture. The convertible top is closed, cleaned and, if desired, treated with care products.
Vehicle technology
The vehicle should also be technically prepared for winter storage: In this process, we fill the vehicle with the appropriate cooling water above normal operation - in addition to providing anti-freeze protection, this prevents corrosion in the engine and the cooling system. In addition, we change the engine oil, including the appropriate filter, to avoid deposits during the downtime. Another important point for us is that the fuel tank is filled up, as filling it prevents corrosion in the tank, which can lead to contamination in the tank. Finally, the tire pressure is increased by our team to approx. 3.5 bar in order to protect the tires over the long downtime. 
3.     Storage
After the final inspection, we will be happy to deliver the vehicle back to you on request and you can store your classic car without worry. In addition to the post-season vehicle check, in which we prepare your classic car for hibernation, we are also happy to offer you the option of storing your vehicle on our premises.
Are you interested in a post-season vehicle check or a storage? Our team will be happy to advise you and put together an individual offer for you. We look forward to hearing from you via Instagram, WhatsApp, by e-Mail (info@arthur-bechtel.com) or by phone (+49 7031 3069522).
---
 Do you store your vehicle yourself over the winter? Here our recommendations:
 - Use a battery disconnect switch and permanently connect a trickle charger directly to the battery
- After the final shutdown, the exhaust should be plugged with a cloth soaked in oil
- We recommend covering the vehicle. Also available from us: Our Arthur Bechtel Classic Motors-Car Cover, which is made of a fleece polyester fabric that is absolutely breathable, moisture-transporting, highly water-repellent and roughened on the inside so that even "larger" dust particles do not have a chance to scratch your vehicle. The car covers can be specially made for individual models and therefore they fit perfectly on the vehicle.
- Please ensure that your vehicle is parked at a constant room temperature and regulated humidity of 40-60% - to protect the components and against expensive follow-up costs.
- If you take your vehicle out of service, it is important that it is also insured under a building insurance. We also recommend a vehicle stand insurance, which can be taken out together with a comprehensive insurance. Our insurer Mr. Sven Flögel will be happy to advise you on this and looks forward to hearing from you.
Contact data: Sven Flögel
Insurance salesman
certified expert BELMOT Classic car insurances
Generalagentur der Mannheimer Versicherung AG


phone: +49 7191/9800-51
E-Mail: versicherung@sven-floegel.de
www.floegel.mannheimer.de
---
---
---
Our team for you.
Experience. Expertise. Passion