Team Tuesday - 3 Questions to Michelle Stürz
We are happy to introduce you our team with our "Team Tuesday":
Every two weeks, you will get a sight behind our scenes and learn more about the people, who make our company to what it is. Today we will introduce you to Michelle Stürz (Head of Marketing):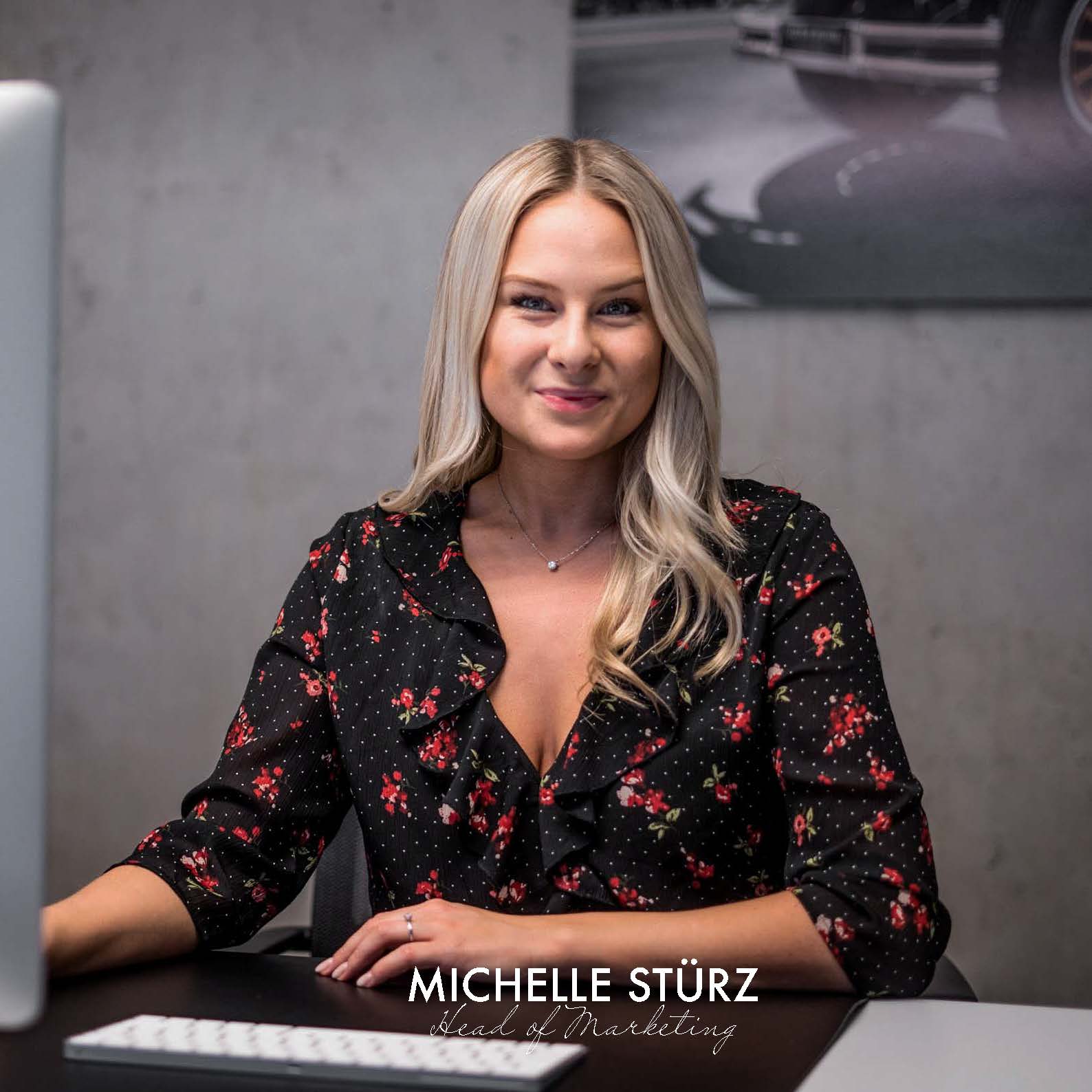 1. How do you start into your working day?
My working day starts within the most beautiful surrounding: in the midst of exclusive classic cars, my dearest colleagues and our CHO (Chief Happiness Officer): Emma. The beautiful Mini-Australian-Shepherd lady belongs to our Managing Director and his wife and really steels the heart of every visitor! I can't imagine a nicer working environment, that's for sure. Oh, and of course the cup of coffee, which can not be missed at the beginning of my working day.
2. What is your most beautiful memory at Arthur Bechtel Classic Motors?
There are a few wonderful moments that I keep in good memory. For example, my first day at work as part of the "Bechtel-family": my dear colleague Mr. Emmanuel Bacquet took over the introduction to the world of the classic automobiles. Since, as we all know, every theoretical subject has to be underpinned with practical learnings, he  at the end of the introduction asked me to take a seat in the drivers seat of a Mercedes-Benz 190 SL. So on a very warm summer day (it was around 30 degrees) he had me turn onto the roundabout in front of our headquarter in his perfectly restored W121 B II. But that shouldn't be enough - with his german-french-english he asked me to turn onto the main street. Well, I thought to myself, let's try it then. With the knowledge of the replacement value of this classic car, I kept myself ... as far as possible ... under control and drove the streets of Böblingen under his instructions up and down. "Nearly there" – or not: "Michelle, alors, let's go on the Autobahn." Well, I was thinking he meant the "Bundesstraße". Turns out I was wrong . With a pounding heart, wind and WITHOUT a seat belt – neither for me nor for my passenger –, I took the A81 in the second gear. The beautiful classic car, my - definitely almost to relaxed - passenger, who demonstrated the functions of the vehicle with his french temperament to me as well as my "stormy hairstyle" easily attracted attention. Long story short: the vehicle, my instructor and I returned safe to our headquarter. Thank you, dear Emmanuel, for this exciting tour.
3. How would you configure your dream-classic car?
| | |
| --- | --- |
| Model: | Mercedes-Benz 190 SL Roadster |
| Exterior paint: | Grey |
| Interior leather: | Red |
| Softtop: | Red |
| Carpet: | Red |
| Extras: | Radio Becker, white wall tires, center arm rest, luggage set, exterior mirrors (passenger side) |
---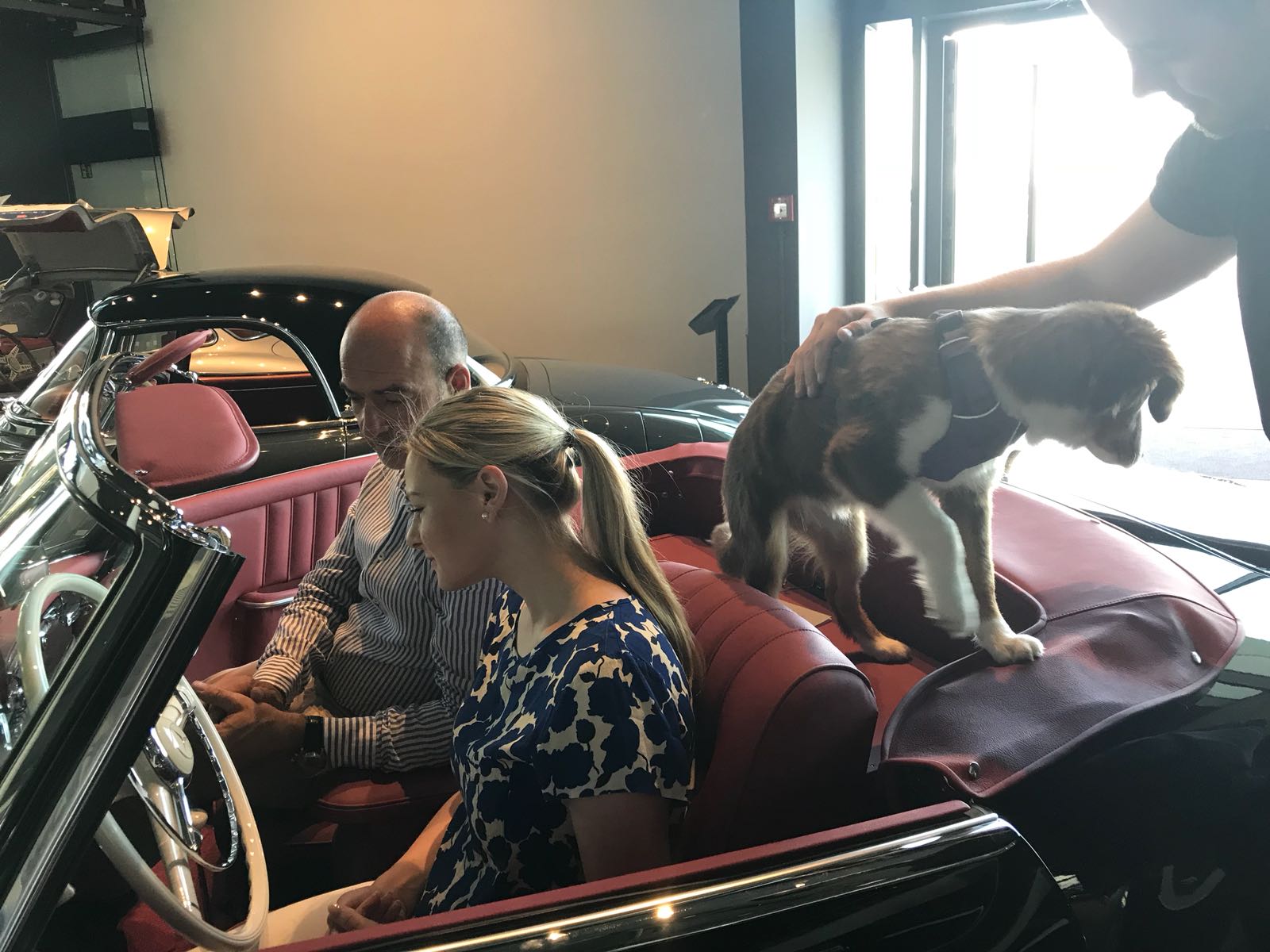 "July 2018 – Shortly before my first ride with a classic car Emma supported me emotionally. :)"
---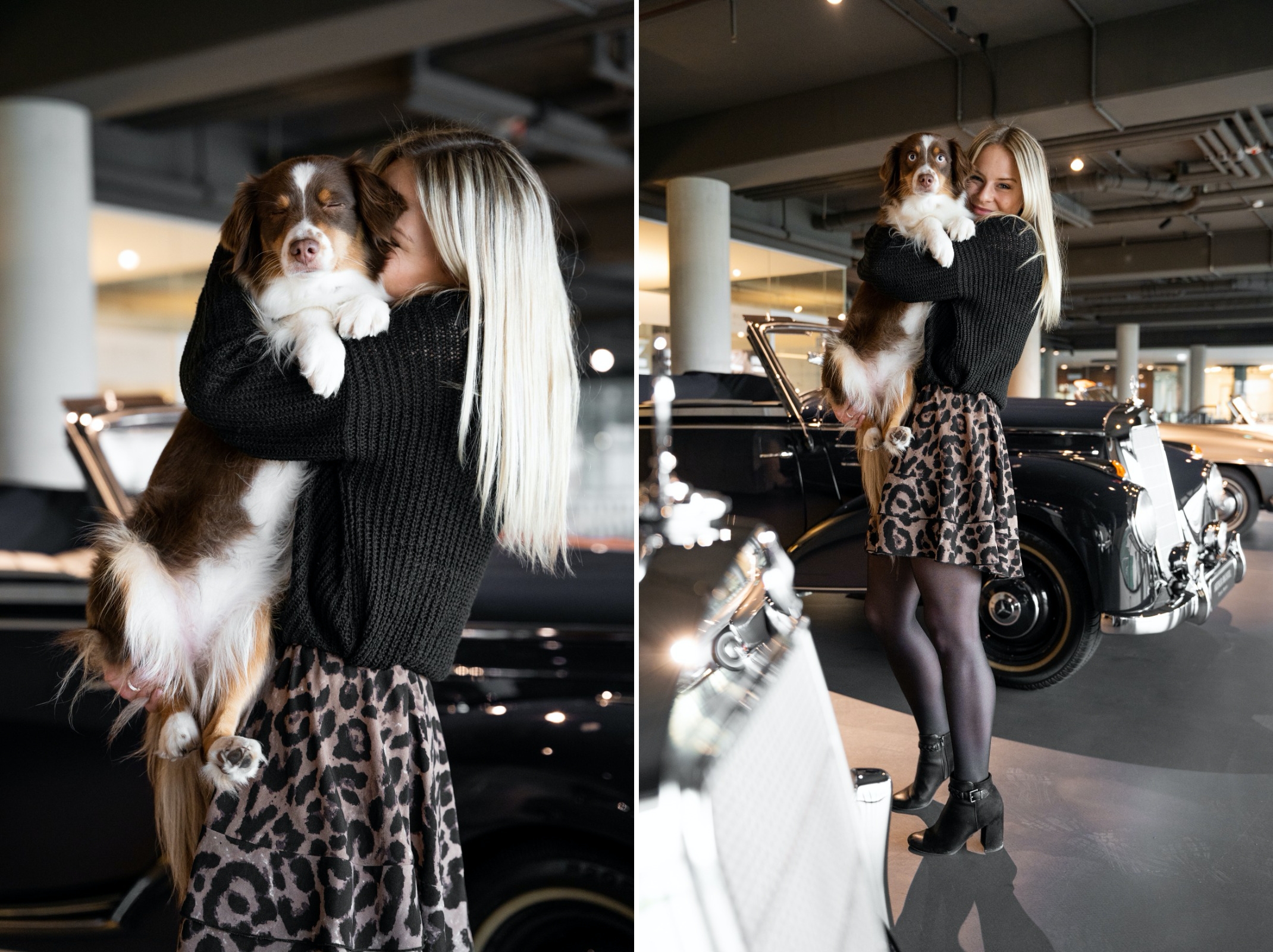 "Emma – Chief Happiness Officer"
---
Individual configuration of your dream classic car
You are interested in the restoration of your dream classic car? We restore according to your wishes and ideas. It is our pleasure to inform you about the possibilities of our individual restoration of several Mercedes-Benz models. The choices of exterior, interior, equipment and all extra options are yours.
We are looking forward to hearing from you  via Instagram, WhatsApp, by E-Mail (info@arthur-bechtel.com) or by phone +49 7031 3069522.