MOTORWORLD Munich - here we come!
Arthur Bechtel Classic Motors in the MOTORWORLD Munich - 2021

The anticipation is rising …
… we will FINALLY be opening our store in Munich. As of 2021 you will find our vehicle offers not only in Böblingen, but also in one of the most exciting cities in Germany. Only a few weeks are left until our showroom in MOTORWORLD Munich (Lilienthalallee 35 80939 Munich) will be all set for us to welcome you and we are already very excited!
MOTORWORLD Munich is the hotspot for vehicle enthusiasts and one of the most versatile event spaces in Munich. On the total of 75,000 square meters of the former railroad repair shop in Munich-Freimann you will find everything that vehicle lovers desire. From classic cars to youngtimers, rarities, modern luxury automobiles to bikes. You may find further impressions of the MOTORWORLD Munich with the following link: https://motorworld.de/en/ 
Arthur Bechtel Classic Motors in Munich: On more than 400 square meters we present you a variety of perfectly restored Mercedes-Benz-models, for example the Mercedes-Benz 280 SL Pagoda or the Mercedes-Benz 190 SL Roadster. Our team in Munich will be happy to advise you on site about all information and questions regarding your dream classic car.
"Dear friends of classic cars, our store in MOTORWORLD Munich is becoming a meeting point for vintage car enthusiasts and lovers of classic automobiles. Elegant shapes, classy colors and legendary technology await you on site - in short: a wide range of automotive highlights. I am really looking forward to welcoming you to our Munich office soon and sharing our passion for classic automobiles with you. See you soon, your Kira Grühsem"- Kira Grühsem, Store Managerin

"I am very looking forward to welcoming you soon at MOTORWORLD Munich. To provide you with full support and advice on our first-class vehicles and to assist you in word and deed with any concerns you may have on the subject of your dream classics."- Adrijana Javor, Customer Support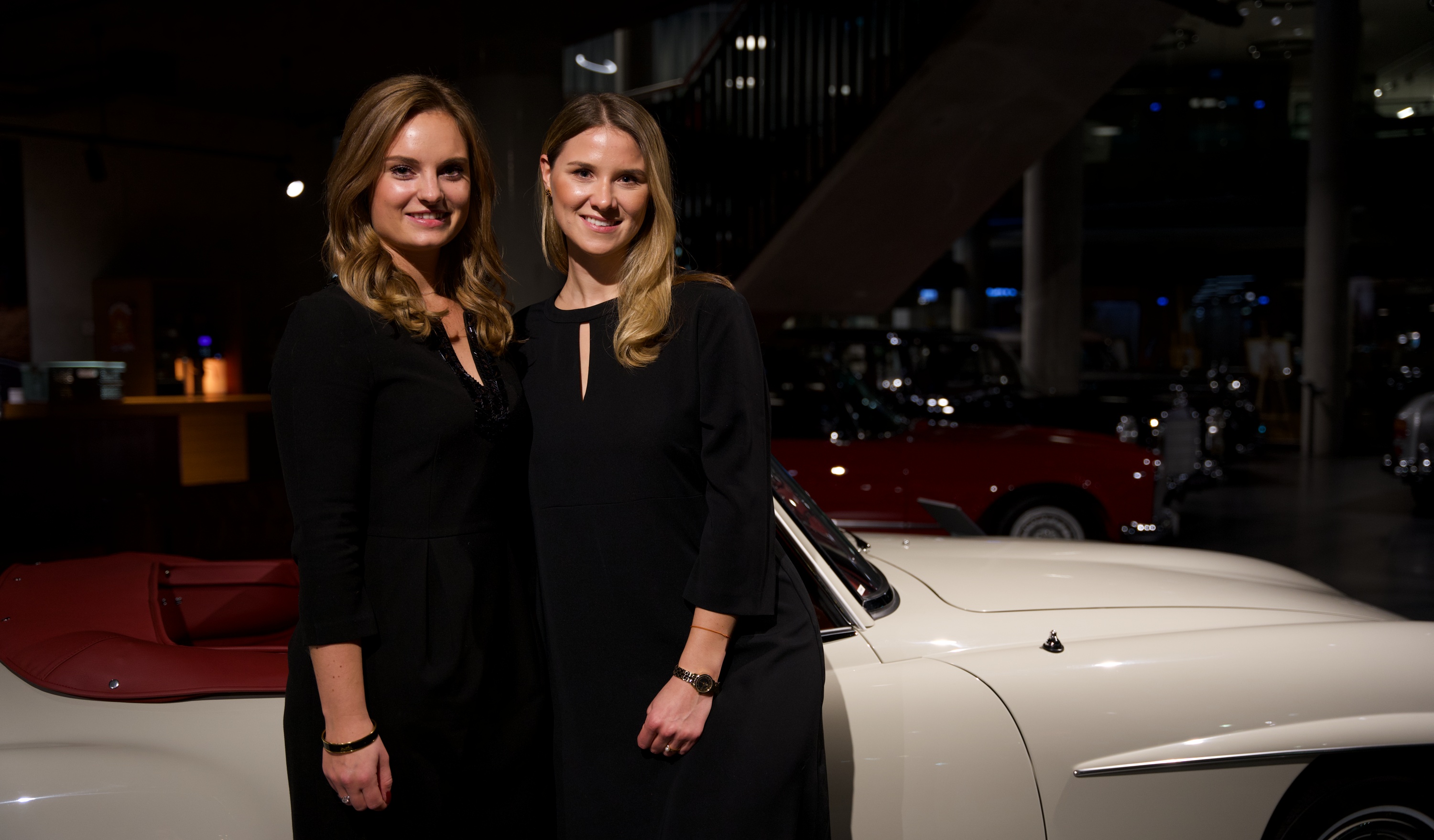 Kira Grühsem, Storemanagerin
gruehsem@arthur-bechtel.com

Adrijana Javor, Customer service
javor@arthur-bechtel.com
In addition to our diverse range of vehicles in the store, we be pleased to inform you about our entire vehicle portfolio as well as the possibilities of an individual restoration. From the paint and interior to all extra equipment– we will advise you on the different customization options. Furthermore, our team in Munich will also provide you with information about the range of services of our company, for example the workshop services of our classic car workshop in Althengstett, the professional classic car-transport, the exclusive car care and much more. 
We are looking forward to your visit in Munich!