Design your dream classic car!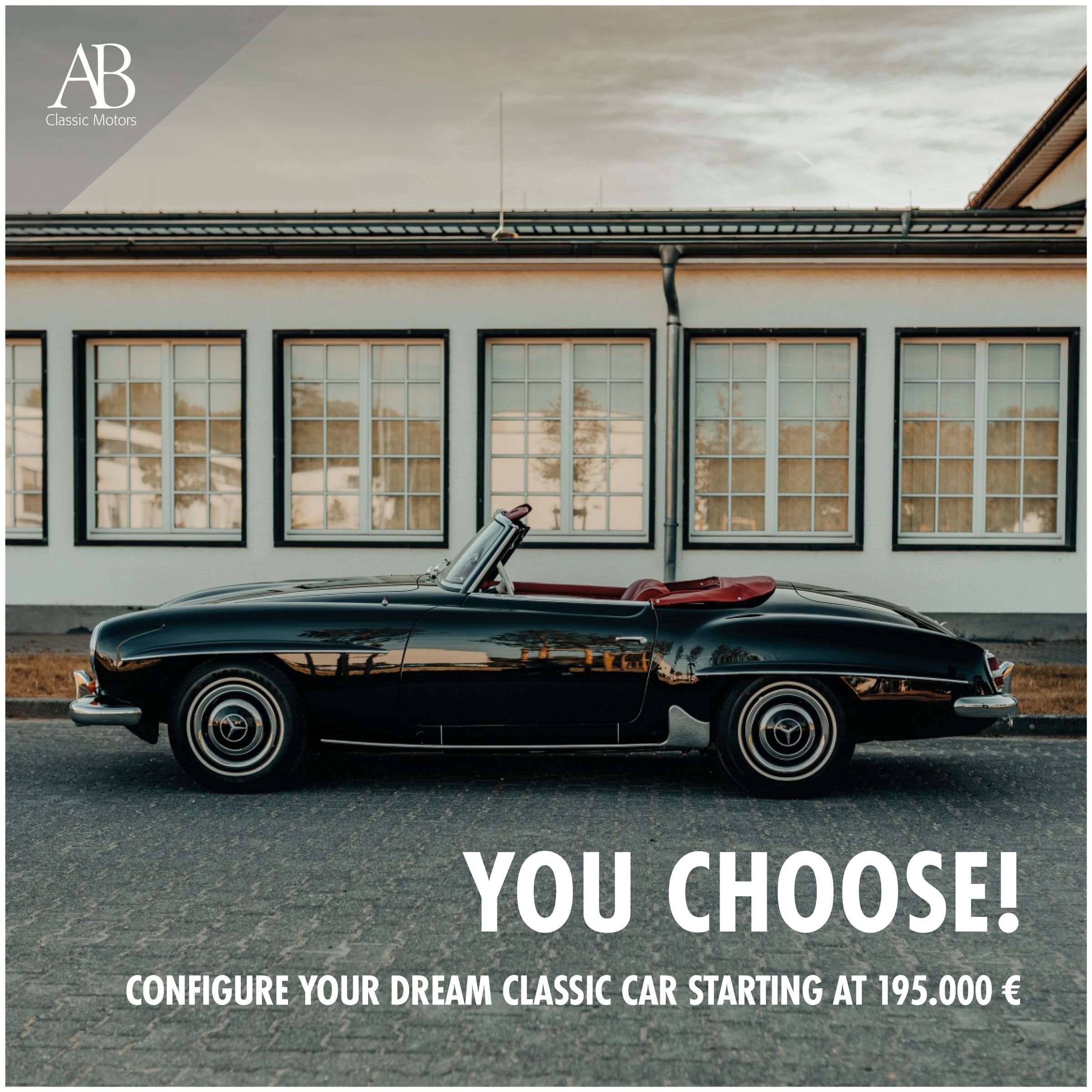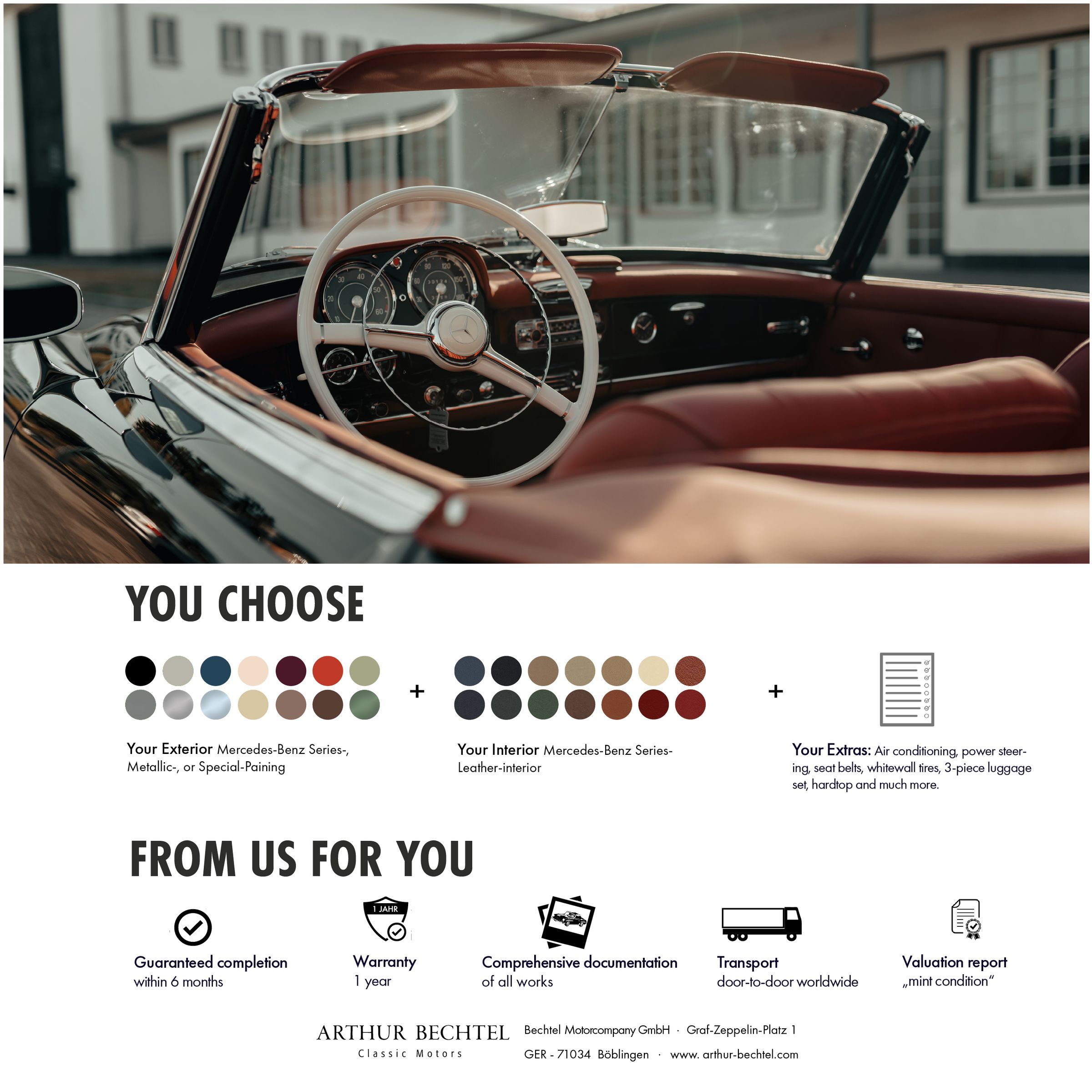 Dear customers, dear friends of the house,
it is time - time to revive the feeling of freedom. With our offer of a customized configuration of the iconic Mercedes-Benz 190 SL, this feeling begins right with the composition. You decide how this should look like - in the truest sense. From the exterior to the extras, there are almost no limits to the design of your dream classic car!

Order now and pay upon delivery 
✔ only 10% deposit is due immediately
✔ Trade in of all brands and models
✔ Leasing and financing starting from EUR 990.00 / month 
✔ Guaranteed completion within 6 months
✔ You determine exterior, interior, equipment and extras
✔ Provision of a digital visualization of your preferred color combinations

From us for you
✔ 1-year warranty
✔ Comprehensive photographic documentation of all works
✔ Transport worldwide 
✔ Valuation report with "mint condition"

You wish to receive an individual consultation or you need further information? Please do not hesitate to contact us via WhatsApp: +49 174/3832705 (Send WhatsApp-Message) by telephone: +49 7031/3069522 or by E-Mail: info@arthur-bechtel.com.  We are looking forward to hearing from you!
Kindest regards,
Arthur und Tim Bechtel