Bund Classic Shanghai 2013
From Stuttgart to Shanghai ... or "How the vintage pioneer Arthur Bechtel brought a piece of automotive history to China", Part I
China discovers the classic automobile and celebrates this discovery with the first ever Concours D'Elégance (elegance competition) to be conducted in China along with 5,000 invited VIPs from across the country.
Via Arthur and Tim Bechtel's carefully cultivated international network, an honourable invitation came to Böblingen. An opportunity like this, of course, could not be missed!
After months of preparation, Arthur Bechtel succeeded in bringing two classic gems from their portfolio to Shanghai: a Mercedes 500K, built in 1934 and a Mercedes 190 SL, from 1959. The very first supplier from the country of birth of the automobile provided a fascinated audience with an insight into German automotive history.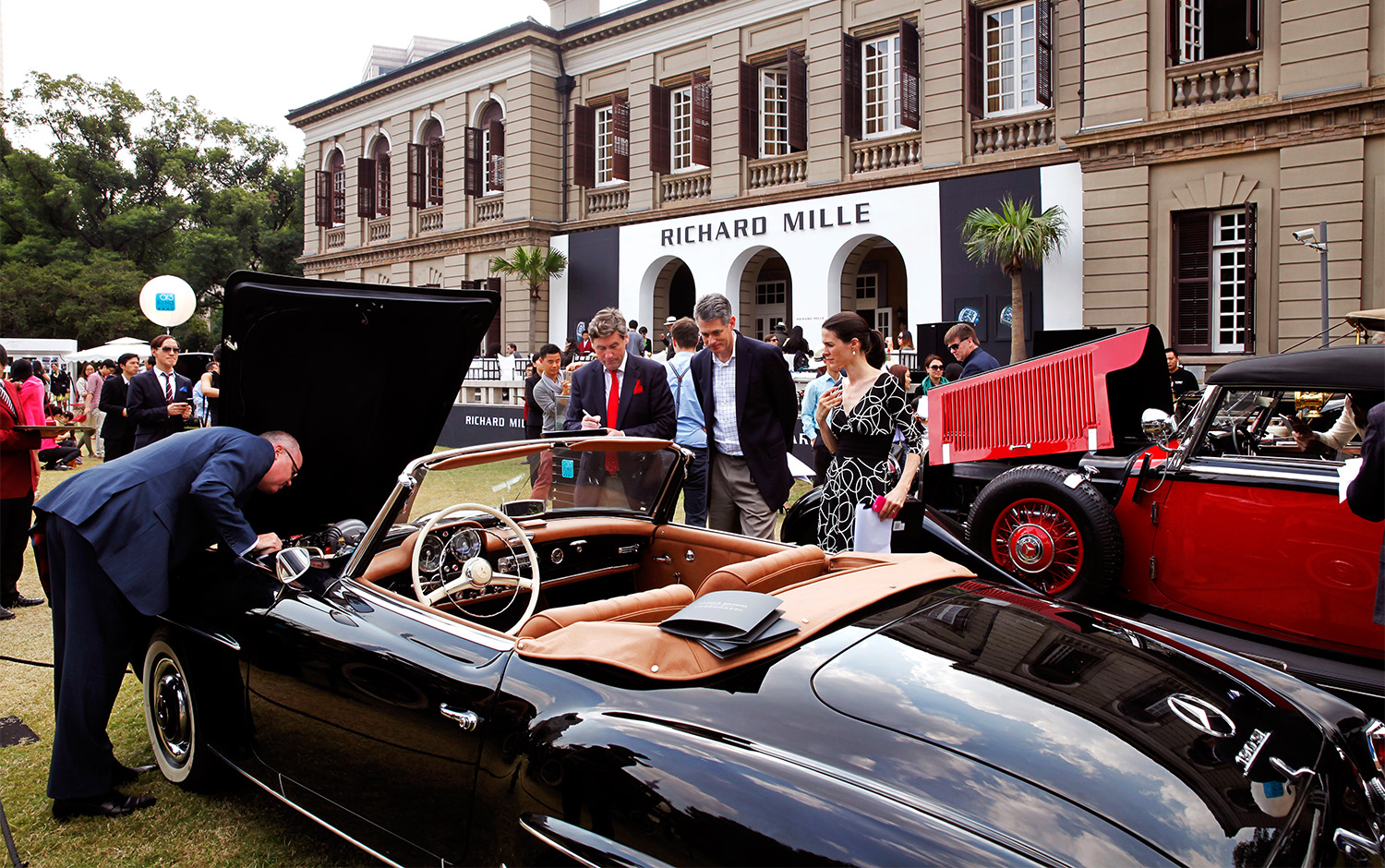 Appropriate to the occasion, this special premiere took place at one of the most exclusive addresses in Shanghai. The former British Embassy, an impressive classical building set in a park and directly on the Bund, Shanghai's historic boulevard, provided an apt setting for the automotive treasures that were displayed. 
Flanked by historical buildings, with views of the impressive Shanghai skyline, nestled between the past and modernity, many enthusiasts and professionals from all around the world gathered together. The event took place before many photographers, journalists and television crews – their aim was to choose, from the exquisite selection, the best and most beautiful.
The Grande Dame of the classic car scene, Mrs. Sandra Button, Chairman and Managing Director of the world's most famous Concours D'Elégance in Pebble Beach, California, led the prestigious international jury.
She was assisted by representatives of the British auction house Bonhams, and other hand-picked international experts.
The result of the competition was feverishly awaited and, to great cheers, it was announced by the jury that the Mercedes 500 K from "Good Old Germany" was named the most popular classic car of the event.
Quite independently of this, our historic beauty was seen by the director of a Chinese / American film production and spontaneously got a role in the film - an adaptation of the biography of a Chinese folk hero.
True to the famous German motto "After the game is before the game" we will be back again if more pioneering work in automotive history is needed in the Far East!