50 years of Arthur Bechtel Classic Motors
An excerpt from the anniversary book – Published here
---
Dear friends, in 2022 we celebrated "50 years of Arthur Bechtel Classic Motors" – half a century that decisively changed the post-war history with the fall of the Berlin Wall in Germany, a time span in which a revolutionary technical development in all areas of the daily life took place. In this breathless process of faster development phases, it is important to preserve things that are worth remembering for existing and future generations. This also includes the classic automobile. It documents the status of the technical development of style, the spirit of the times and is a creative expression of its respective time in the various categories, from utility to luxury automobiles. Bringing new life to automotive treasures and preserving them is the passionate goal of Arthur Bechtel Classic Motors and his team. What was the beginning and the environment of the company in 1972, and how has the market for classic automobiles developed over the course of five decades? On the following pages you will get a small insight into what is above all a very emotional profession.
Arthur Bechtel's passion for automobiles had been developed at a young age, long before he founded his company. As so often in life, the right contact at the right time in the right place can set the course for a person's life. In the early sixties, Arthur Bechtel met a pilot who had been stationed in Germany by the US Army. The pilot became his friend and he took Arthur to Airforce simulation training sessions. Which young man in Germany had such an opportunity at that time? A long-lasting friendship develops - the enthusiasm for flying is awakened and Arthur finally gets his first pilot's license.
Arthur's Passion
Years later he visited his friend in the USA and explored the country in a sports plane. It is the time when a gallon (3.8 liters) of gas cost $1.40, which also made it possible to fly long distances in the US on a manageable budget. In doing so, he got to know the country and its people, made friends and developed a broad network, which would also benefit him in the future while trading with classic cars. This was also the time when his enthusiasm for classic cars was awakened. He decided to bring such collector's items to Germany and make them available for the german market.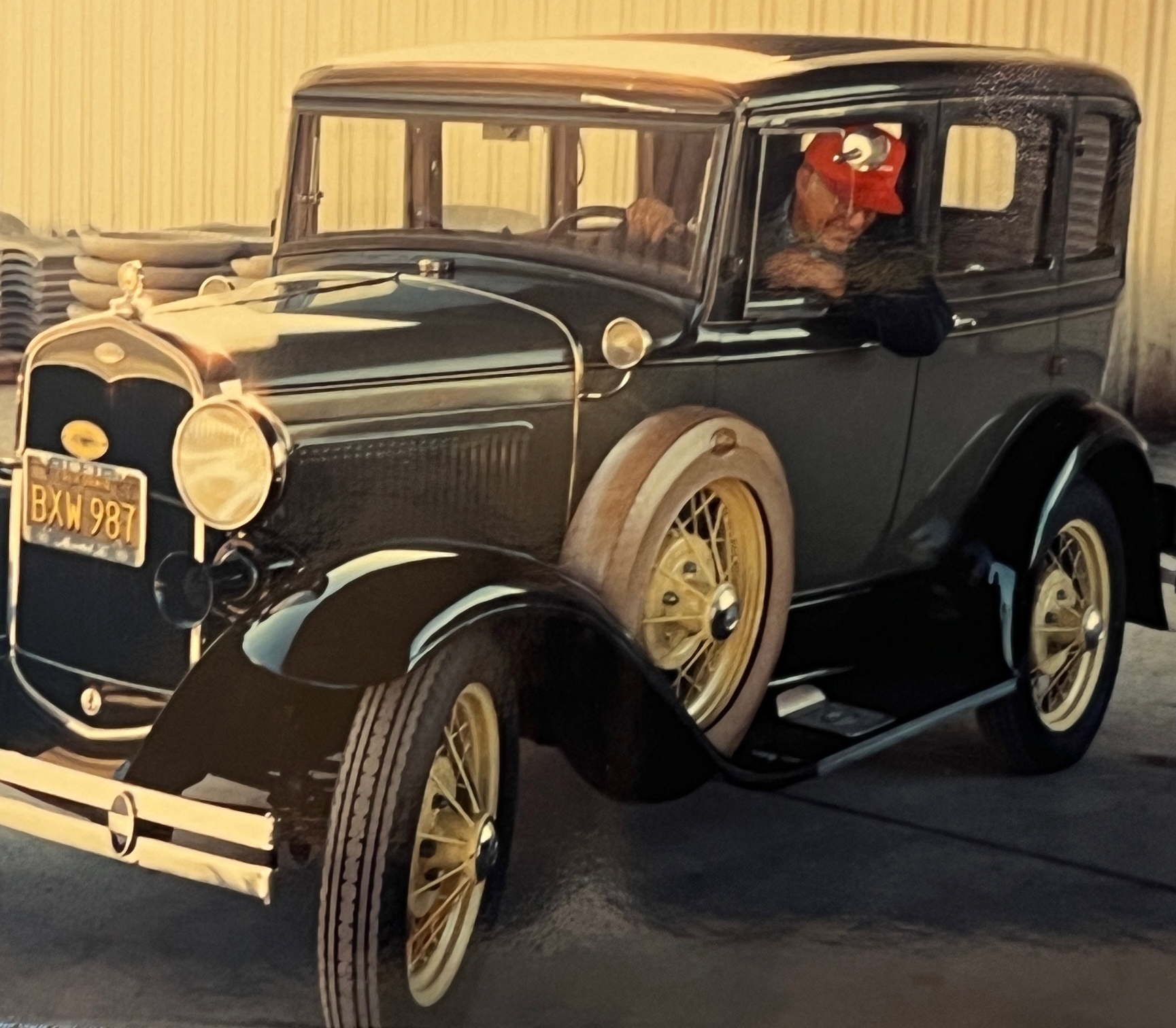 Arthur's travel in the US
Arthur felt called to establish a company based on his passion for classic cars so this is what he did in July of the year 1972. He begins as a young pioneer in a profession that years and decades later has grown into a billion-dollar market. As it is often the case, there were also sober, factual skeptics about a classic car market – which did not yet exist at the time – in his environment. But it was the conviction, perseverance and passion of an ambitious young man that ultimately led to long-term success until today.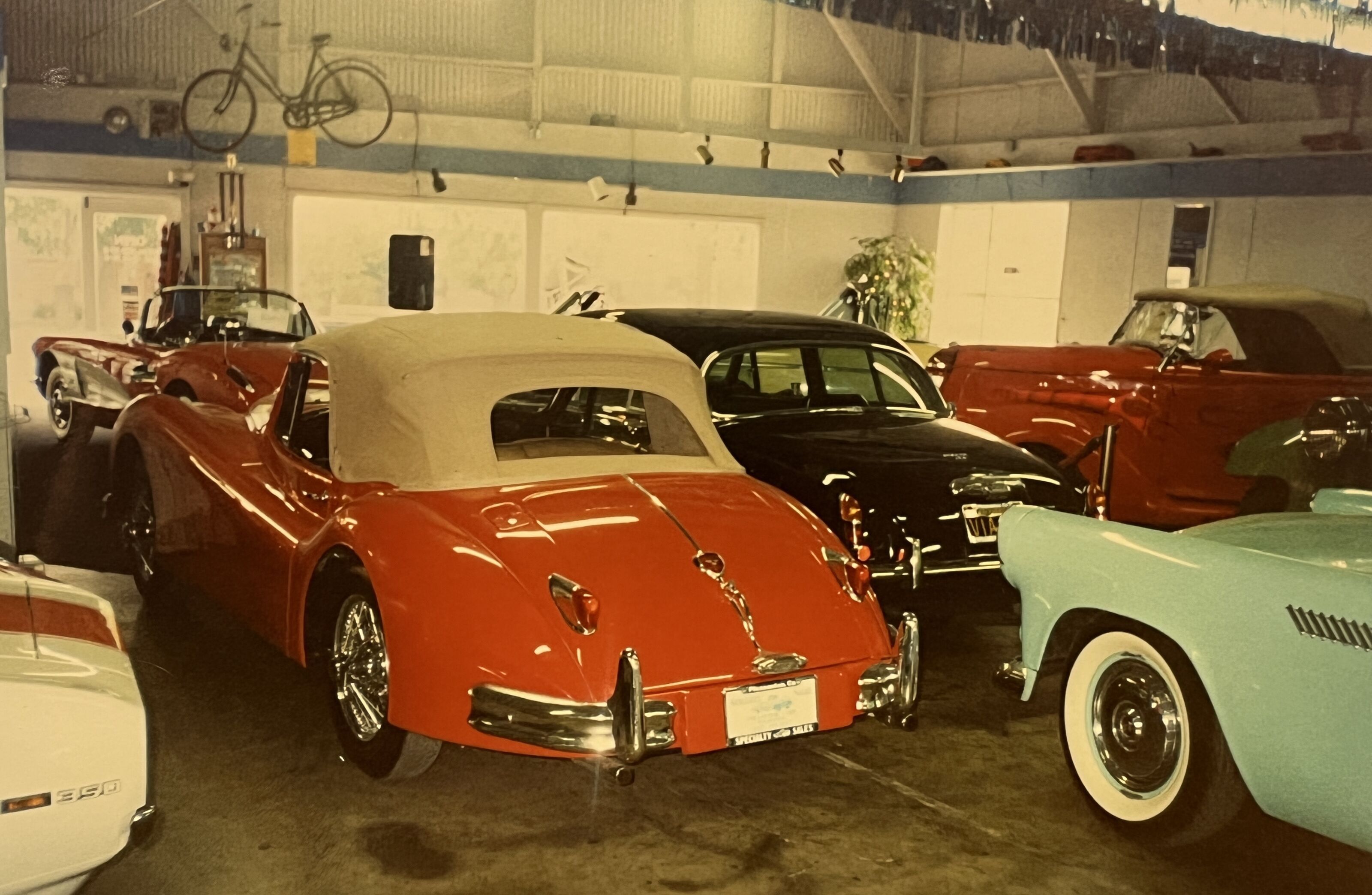 Showroom in Stuttgart
Es gab in seinem Umfeld, wie so oft, auch die nüchtern sachlichen Bedenkenträger gegenüber einem damals noch nicht existenten OldtimerMarkt. Doch es war die Überzeugung, das Durchhaltevermögen und die Leidenschaft eines ehrgeizigen jungen Mannes, die letztlich zum langfristigen Erfolg geführt haben. Der
The classic car market was still petite - the prices of certain traditional brands and types slowly began to rise on the still quite modest used car basis. Brand clubs were formed, interest groups were founded and there were the first events and vintage car parts markets. It is also interesting to take a look at the "used Cars" section of the "Auto Motor und Sport" magazine from 1972. A Mercedes-Benz 300 SL Roadster built in 1961 costs DM 15,500, and a Mercedes-Benz 220 SE Coupé built in 1963 cost DM 8,500 DM. A greatly admired Mercedes-Benz 220 S built in 1959 cost 4,700 DM. After the first few years of increases in the value of historical vehicles, the statement that is still true today was often head "you should have bought it back then" or "I shouldn't have sold it".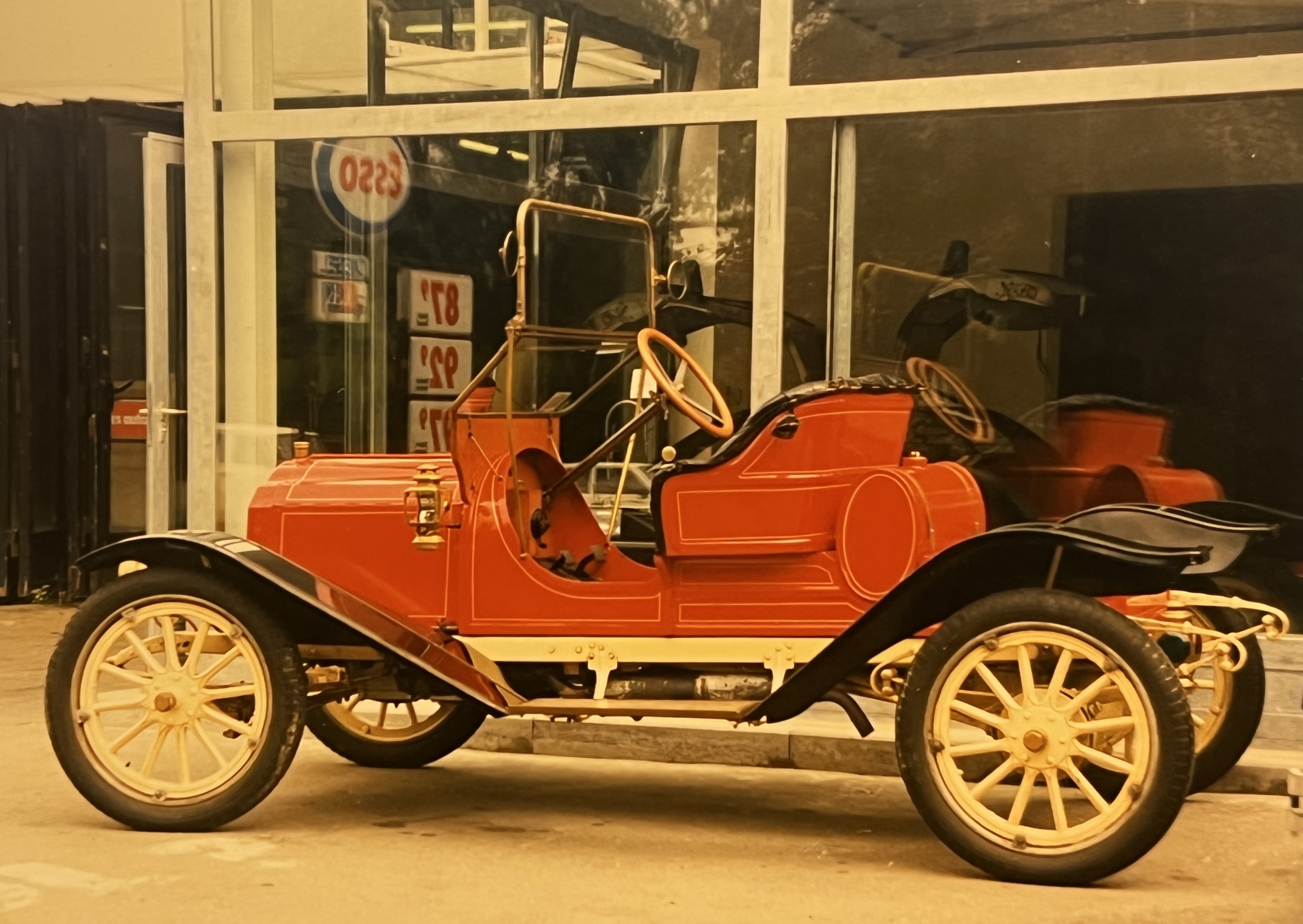 Vehicle presentation in front of the showroom
Read more about the company's history here: Anniversary book digital version