Avoid petrol stains #Teamtakeover
Happy #teamtakeover everyone! Every other week one of our team-members takes you into her / his daily projects. In todays video Burak Fidan, Motorcar Mechanic presents our "slop-over-stop" to you. 
A Mercedes-Benz 190 SL is the perfect companion for your summer trips. However, what we want to avoid are unneccessary petrol stains on the chrome parts. This can easily happen when the tank is too full. To avoid this, the team of our classic car manufactory has developed a so-called "slop-over-stop" for your classic car.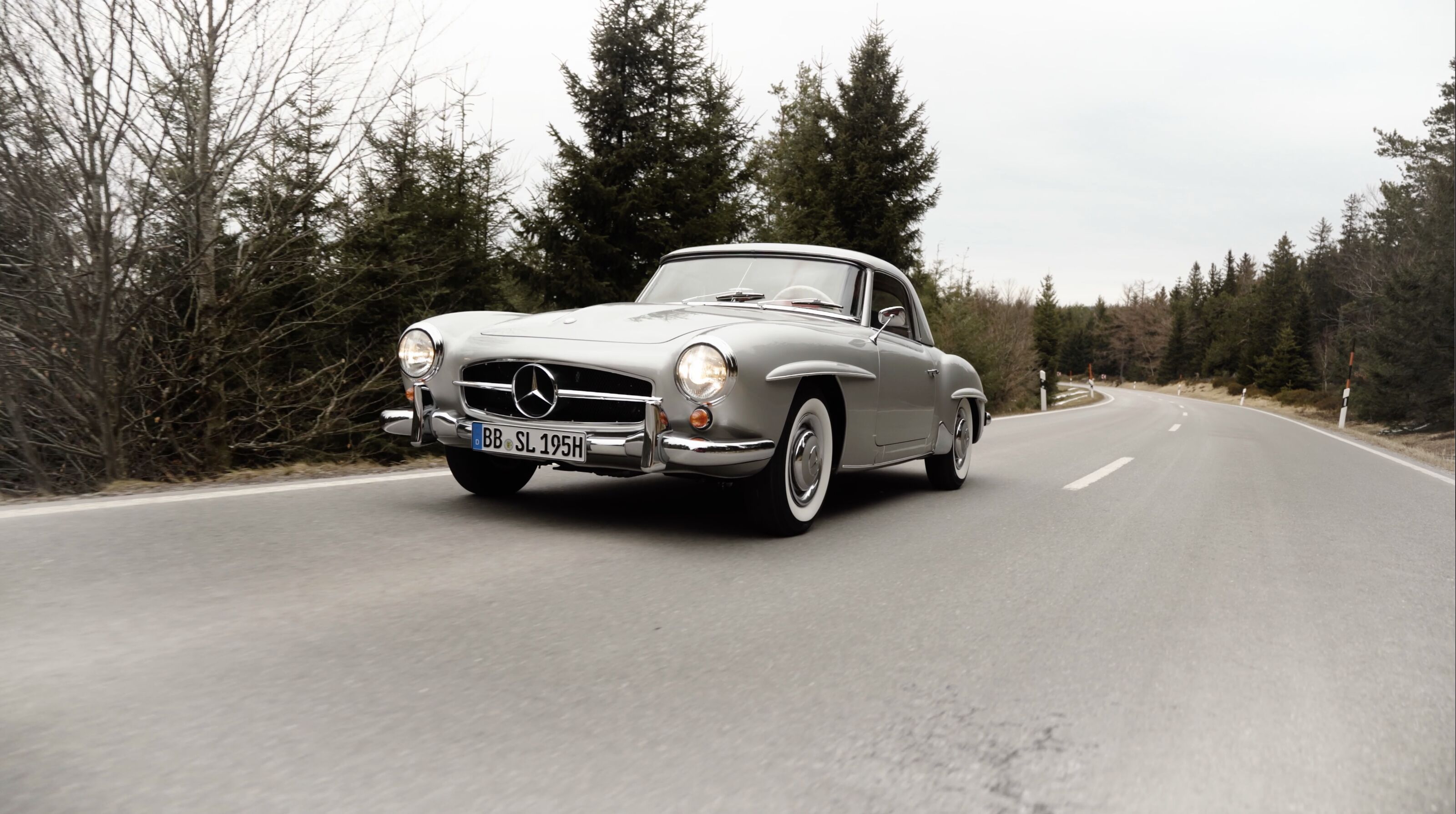 The "stop" is pushed with spring force and closes the lower tank filler pipe. With the use of this additional part, you avoid spilling of the fuel in curves or on uphill / downhill streets.
Originality
You wonder: "Does this accessory limit the originality of my Mercedes-Benz 190 SL?" Well, the W 121 B II series was not delivered with a "slop-over-stop" during its production period - 1955-1963 –. The good news: the stop is not visible from the outside and can be removed at any time.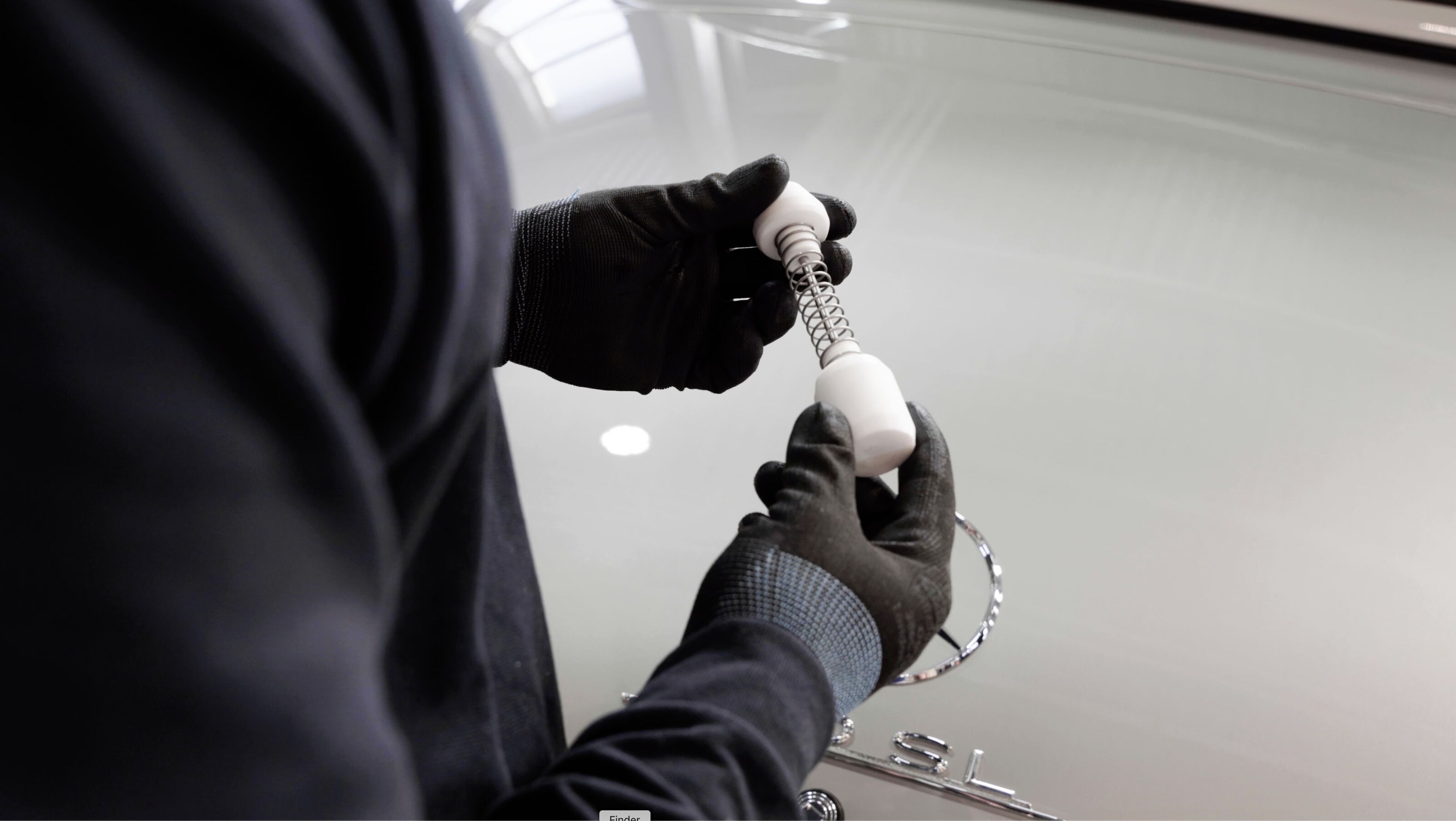 How to use the "slop-over-stop" properly:
1. Fill the tank of your Mercedes-Benz 190 SL 
2. Insert the "slop-over-stop" as demonstrated in the video 
3. Close the tank cap
4. Lock the tank cap
5. Please remove the "slop-over-stop" before you refuel your classic car and repeat the previous mentioned steps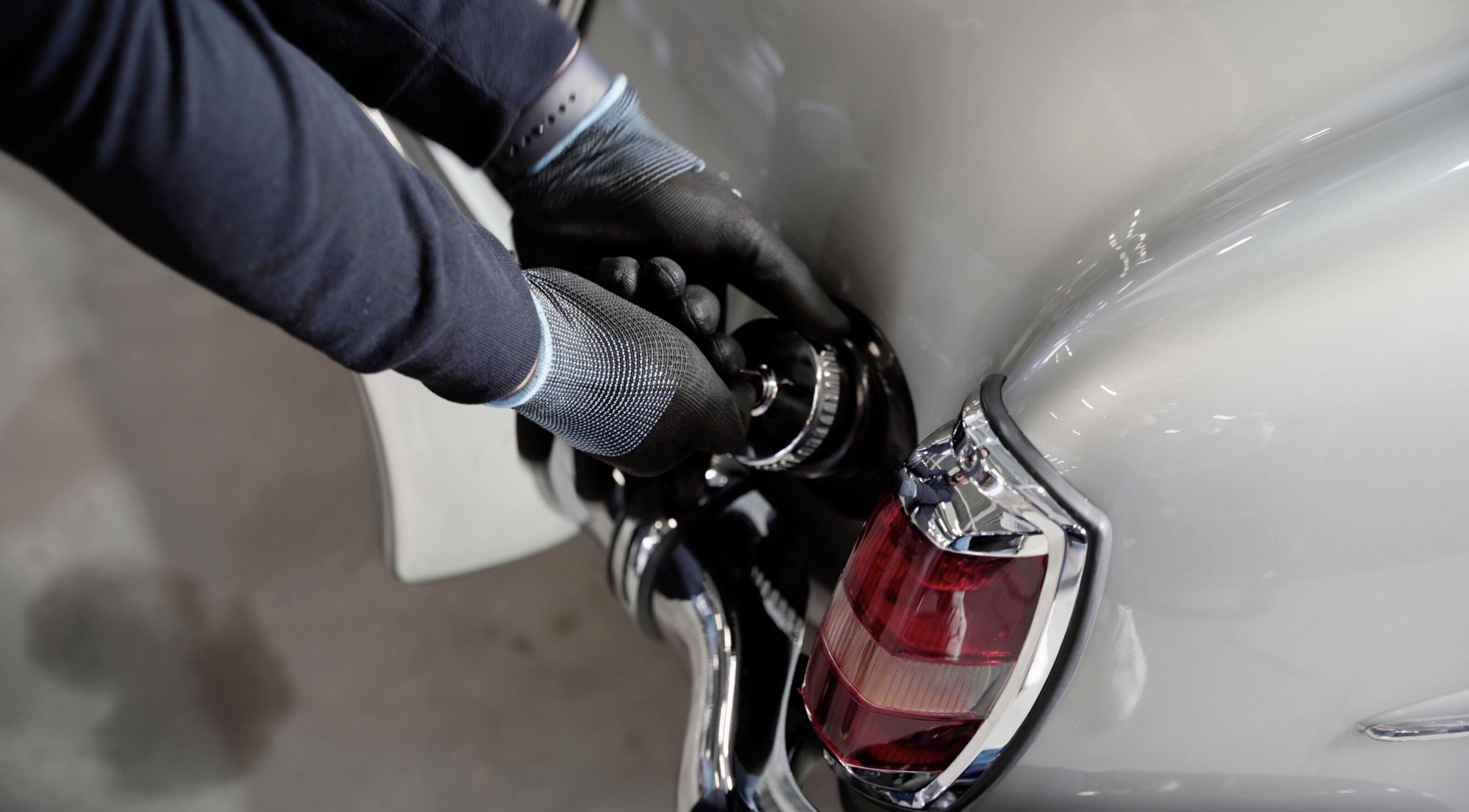 ---
You have more questions on your classic car service or are interested in our workshop-services? Find more information here on our website or get in touch with us via E-Mail, Whatsapp, telephone +49 7031 3069522 or via Instagram.
---
More articles: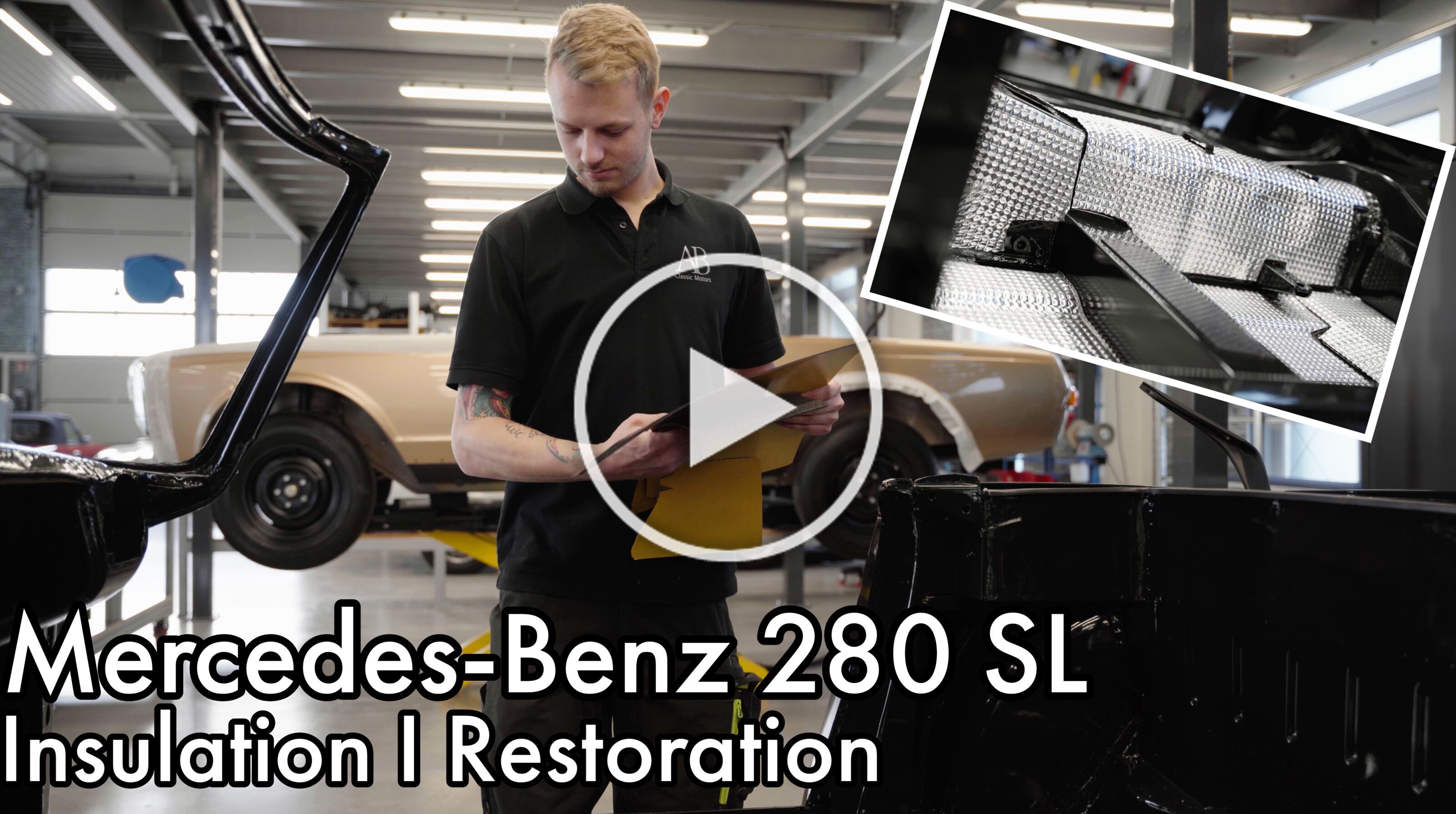 Find here our latest article of our teamtakeover-series. Robin insulates our Mercedes-Benz 280 SL Pagoda!