Insulation Mercedes-Benz 280 SL Pagoda I Doors - #Teamtakeover
Dear classiccar-lovers, every other week one of our team members shows you his/her daily projects. In today's video, Robin Seibt works on the insulation of a Mercedes-Benz 280 SL Pagoda in our classic car manufactory. Enjoy watching!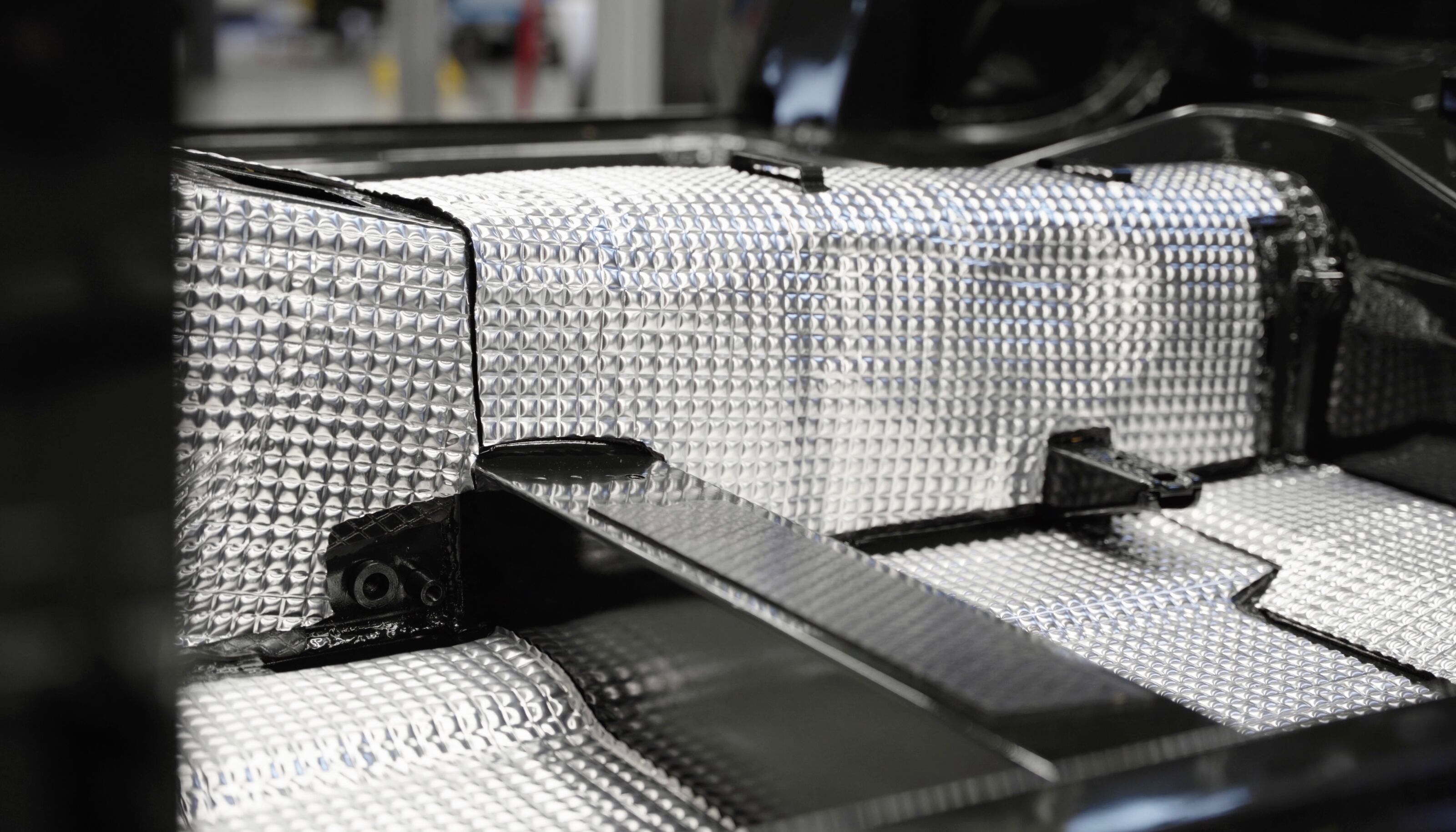 Classic car disassembly and painting: At this point of our restoration several previous steps had to be made. First we had to dismantle the basis vehicle carefully and evaluated which parts could be restored or have to be replaced. All steel parts were blasted and the doors, as well as all other bodyparts, underwent a chemical paint stripping. In the step of the composition we adjusted all gaps and moldings. This is a mandatory step so each body part will fit perfectly after we have finished the paint. The primer. filler, base coat and clear top coat followed. You can find out more about this process in the following article: "The undressing - the first step in a classic car restoration"
Insulation: This process of our frame-off restoration is particularly important and contributes significantly to the driving comfort. We use various materials to enable our customers to drive quietly and comfortably.
1: anti-vibration:
This layer absorbs body vibrations caused by the engine, among other things.

2: soundproofing:
This layer reflects and absorbs sound waves, preventing them from entering the car.

3: thermal insulation:
This layer improves the climate in the vehicle interior and regulates the temperature.
The mats are cut into form-fitting units and attached to the inner body. We then even out any unevenness. Extreme caution is required here: air bubbles can cause condensation. After the vehicle interior is insulated well, we can begin installing the carpet units.
You are interested in the next steps of our restoration? Stay tuned for upcoming posts of our #teamtakeover.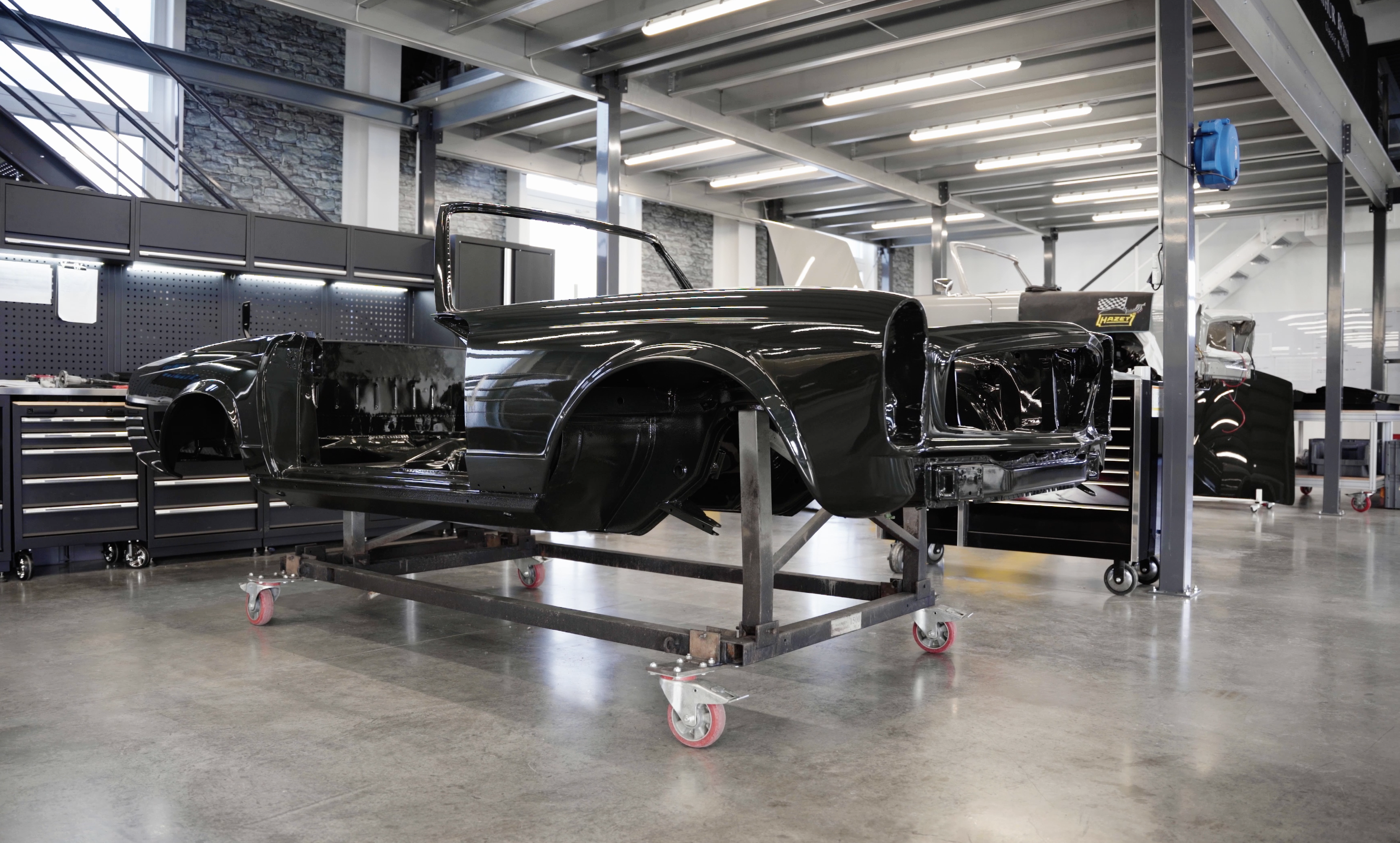 ---
More articles:
Find the latest video of our teamtakeover here: Federico José Gaxiola restores the softtop of a Mercedes-Benz 280 SL Pagoda.