The 100 point-test sheet - floor pan #Teamtakeover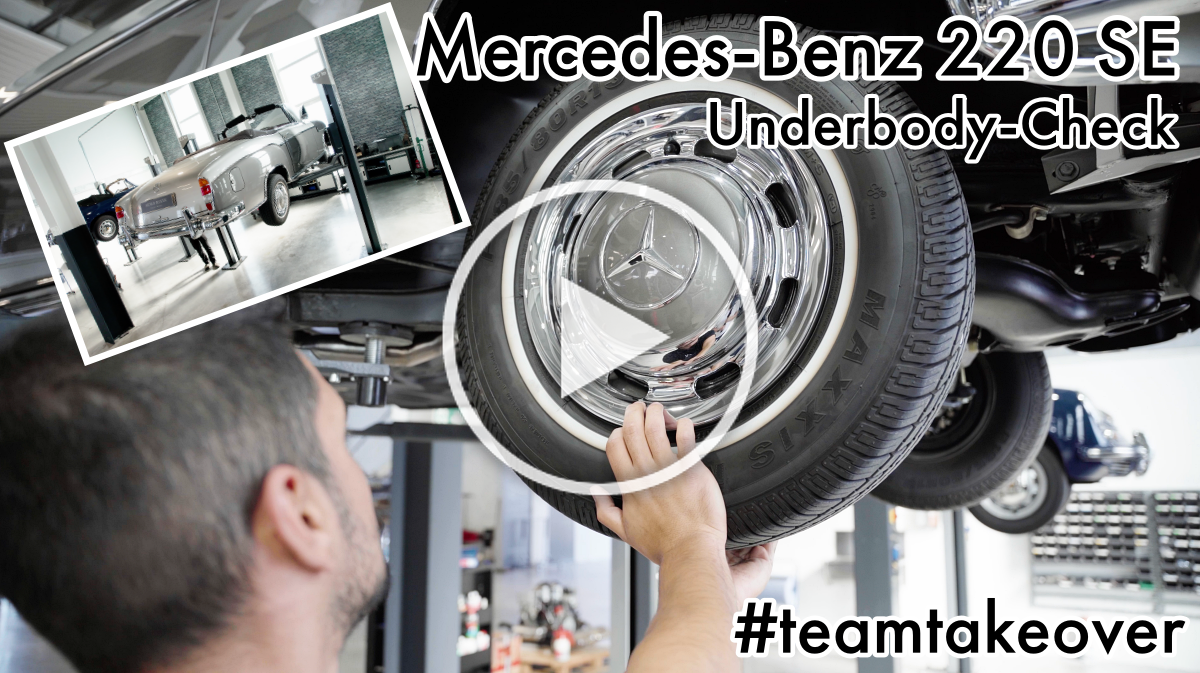 Dear classic car-lovers,
Happy #teamtakeover everyone! Every other week one of our team-members takes you into her / his daily projects. In todays video you may join Burak Fidan, Motorcar Mechanic at our classic car-workshop, for the first check with our 100 point-test sheet on a Mercedes-Benz 220 SE Ponton Cabriolet. Enjoy!
Our workshop team uses the 100-point test sheet for a comprehensive assessment of the vehicle's condition. Our team looks at the various points and records the results in this test sheet. For example, the technology, the electrical system of the engine, the radiator, clutch, manual or automatic gearbox as well as the pedal system, the suspension and shock absorbers, the front and rear axles or the brakes, wheels and tires are tested here.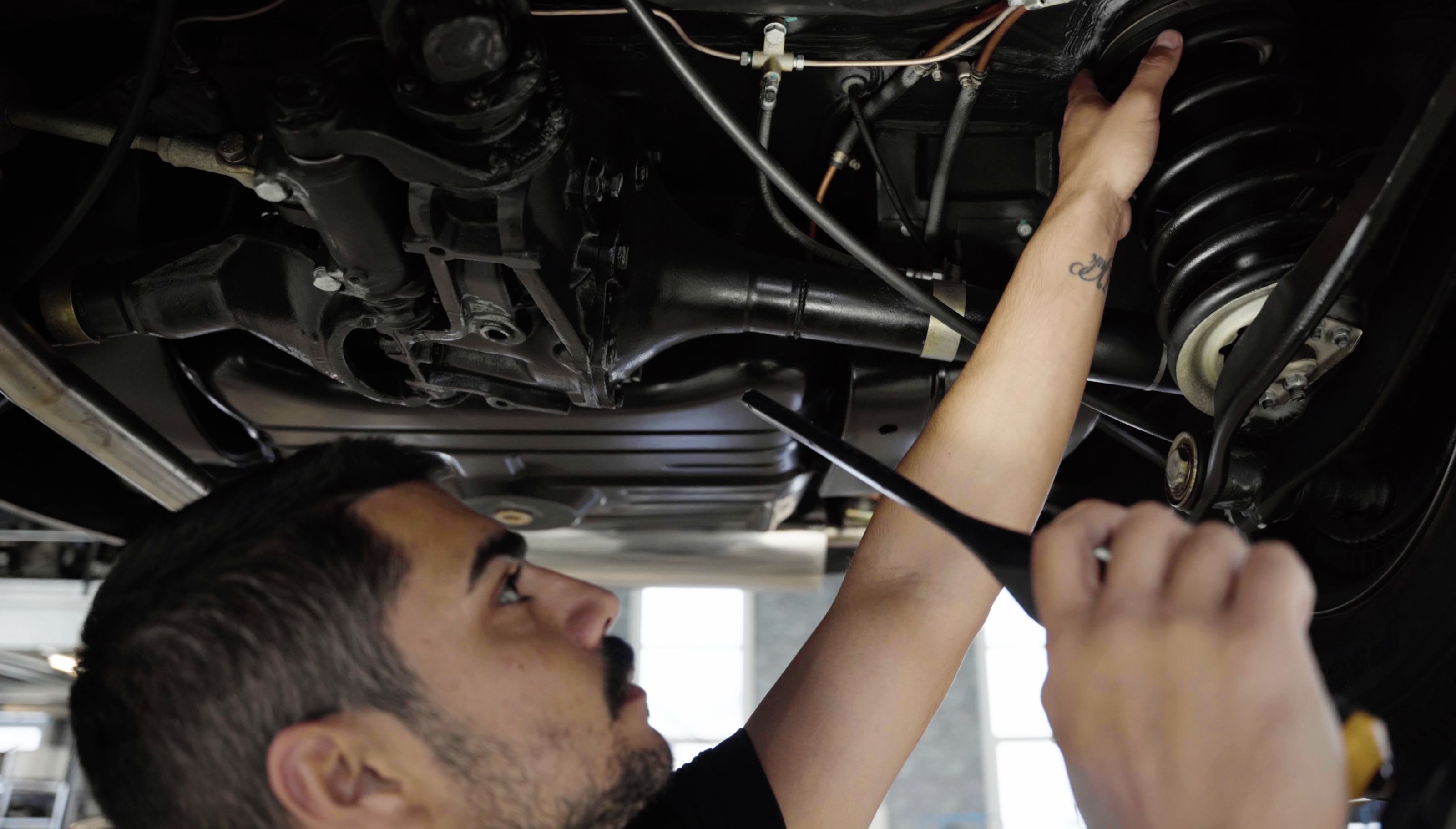 The floor pan
First, we have a look at the overall impression of the vehicle an start with the condition of the floor pan.
In the next step, we go through various points:

Check what the seals on the weld sam look like:

Have they been properly sealed?
Have they beenr painted over to avoid corrosion?

Are parts hanging out at one point or are hoses dragging together?
Check the sub-floor for damages and see if somehting is dented
the axles:

Are the rubbers cracked or porous?
This is also particularly important on the rubber buffers of the shock absorbers and on the bumper heads. Should these be defective, water can bind and cause corrosoion, play, or - in the worst case - blockage

Rods:

check for rust or corrosion
measurement of the plays of the bumper

Wheel bearing:

measurement of the wheel bearing play on the front and rear axles

Check of the tires:

when checking the tires, we also observe the age of the tires, which can be recognized by the DOT number
it is also important that the tires have an E-number. This number shows whether the tires are approved in Europe
we check also the visual impression and the condition of the tires for cracks or damage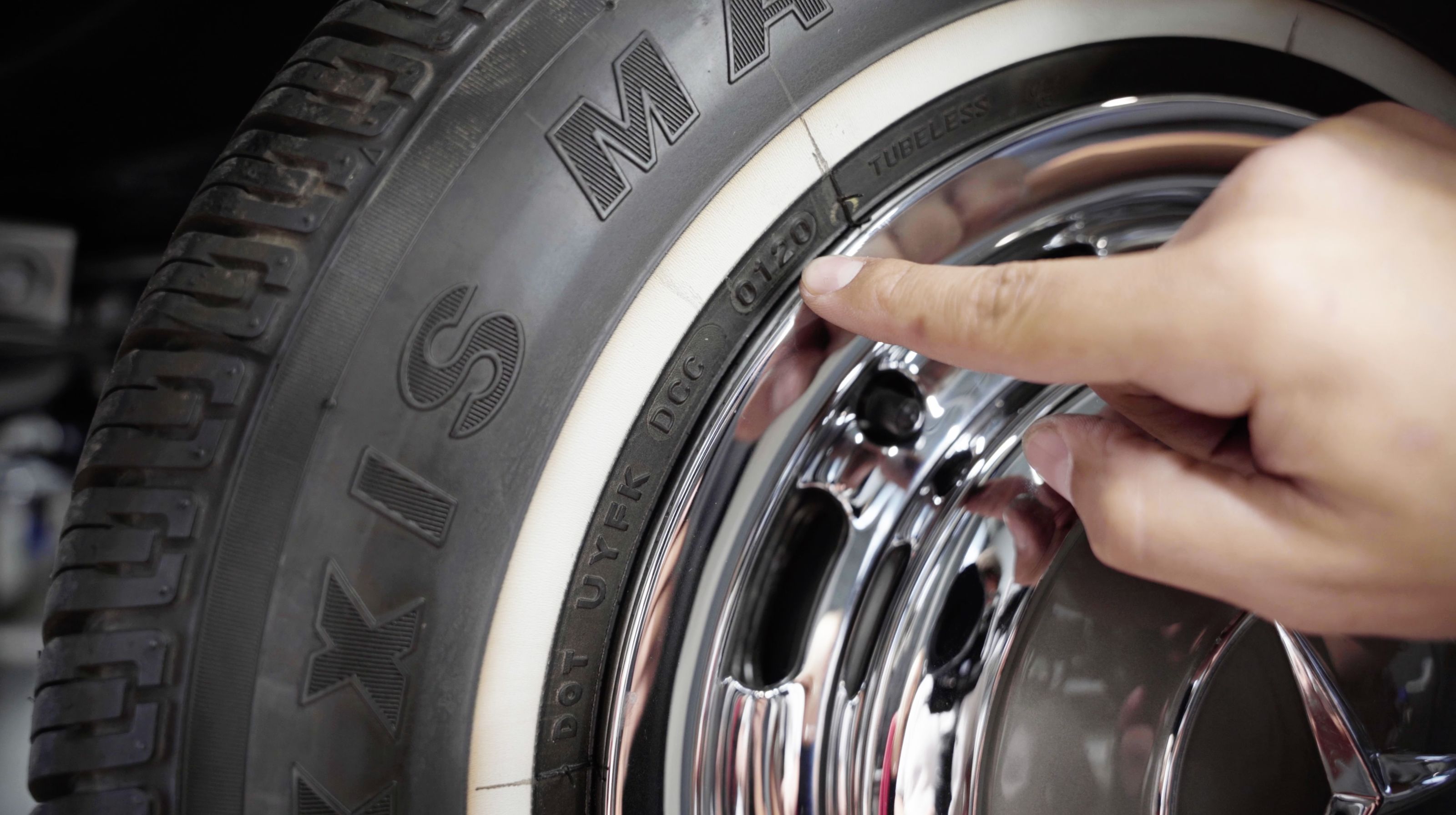 ---
You have more questions on your classic car service or are interested in our workshop-services? Find more information here on our website or get in touch with us via E-Mail, Whatsapp, telephone +49 7031 3069522 or via Instagram.
---
More articles:
Find here our latest article of our teamtakeover-series. Federico installs a Softtop of a Mercedes-Benz 280 SL Pagoda!