Hardtop-assembly Mercedes-Benz 280 SL Pagoda - Teamtakeover
Dear classic car-lovers,
Happy #teamtakeover everyone! Every other week one of our team-members takes you into her / his daily projects or provides you with various tips and recommendation for classic vehicles. In today's video you may join Federico José Gaxiola Balsa, Motorcar Mechanic at our classic car-workshop, for an assembly of the hardtop of a Mercedes-Benz 280 SL Pagoda. Enjoy!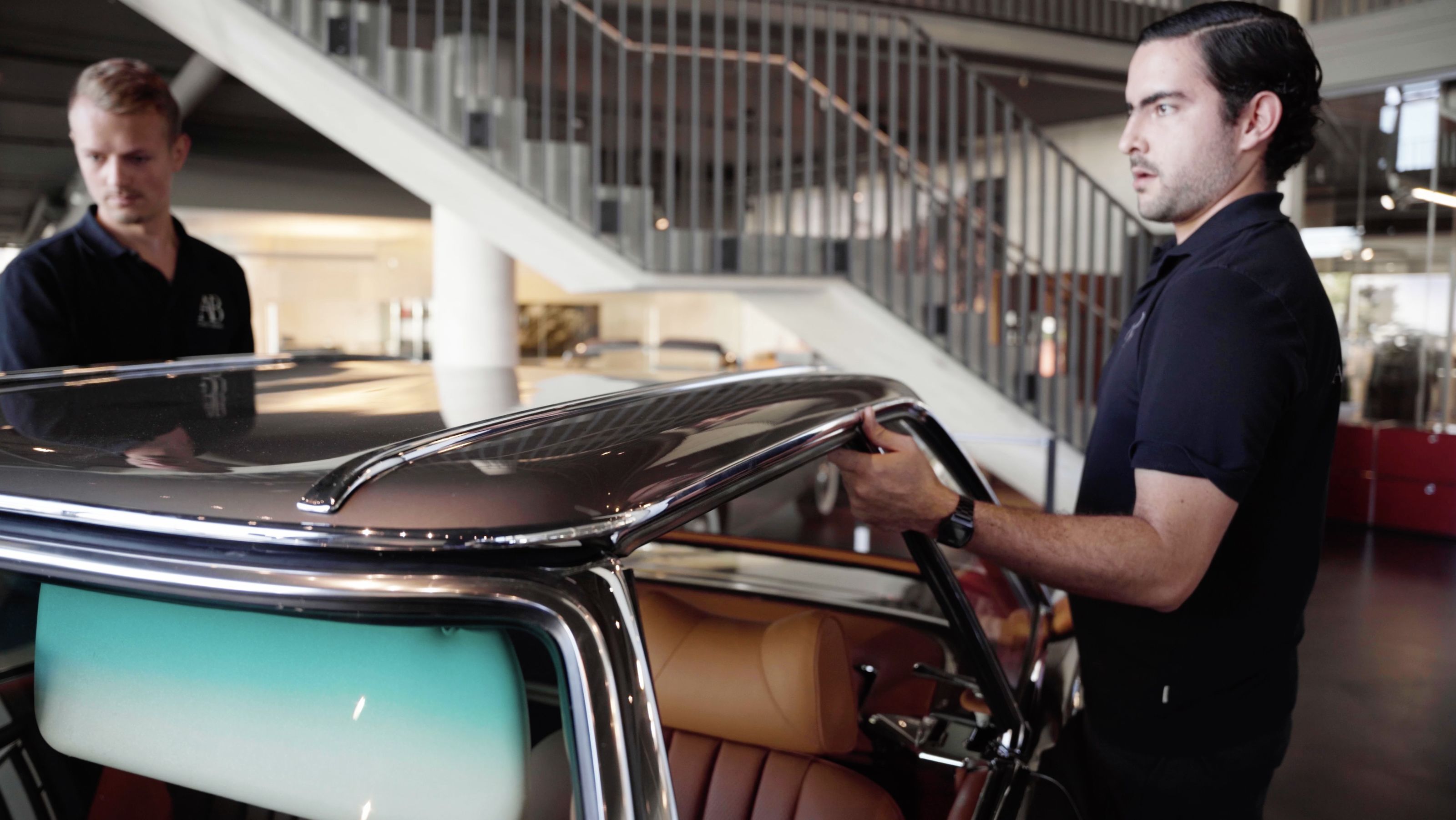 Our recommendation
First, the hardtop is carefully lifted over the vehicle 
a) first hooking the front lock into the opening
b) then moving the rear lock into position and hooking it
In the front area of ​​the hardtop the convertible top hooks are now inserted and turned outwards to attach the hardtop
In the last step, the roof lock is turned outwards in the rear area in order to attach the hardtop here as well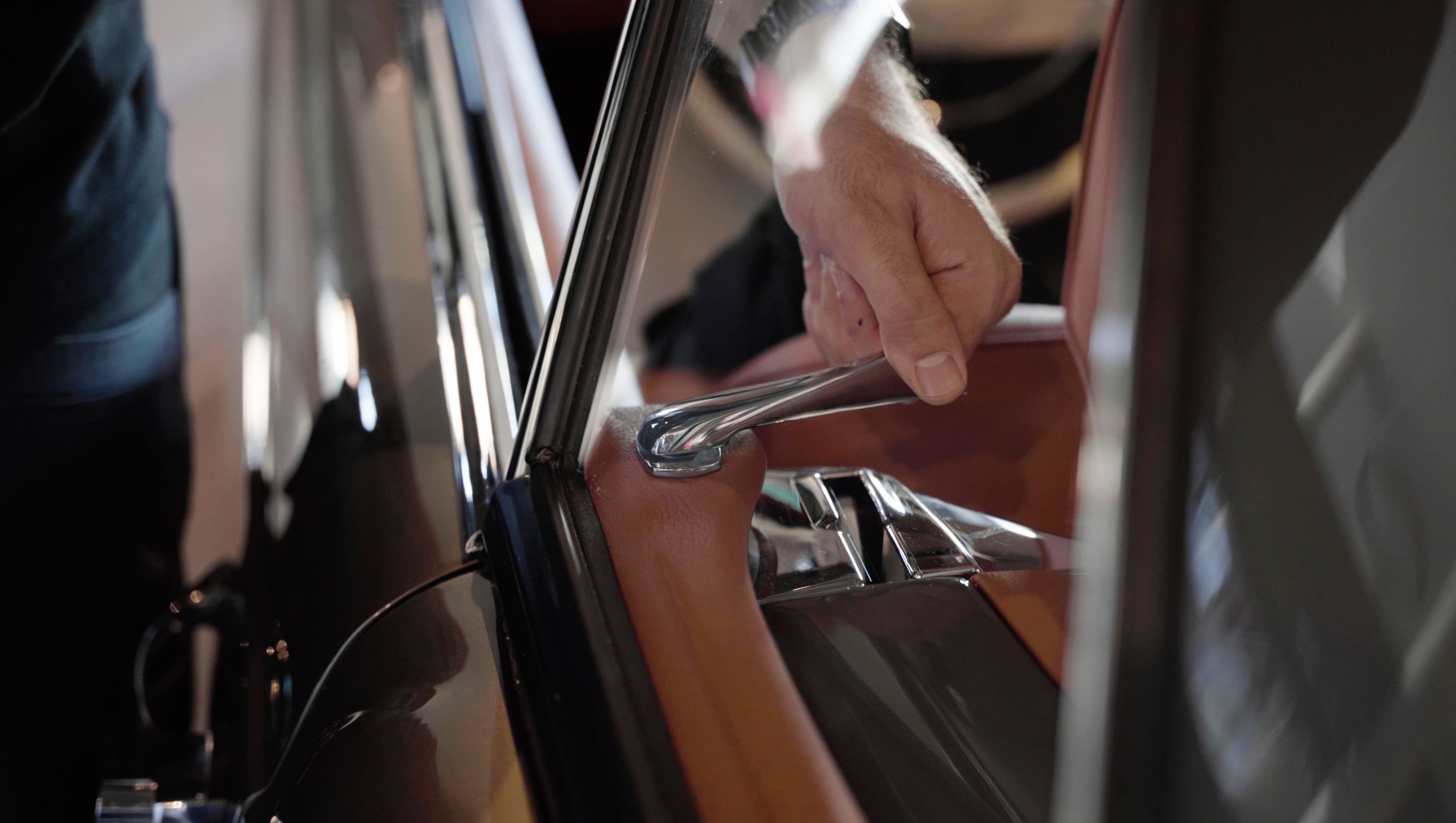 ---
The the presented vehicle here: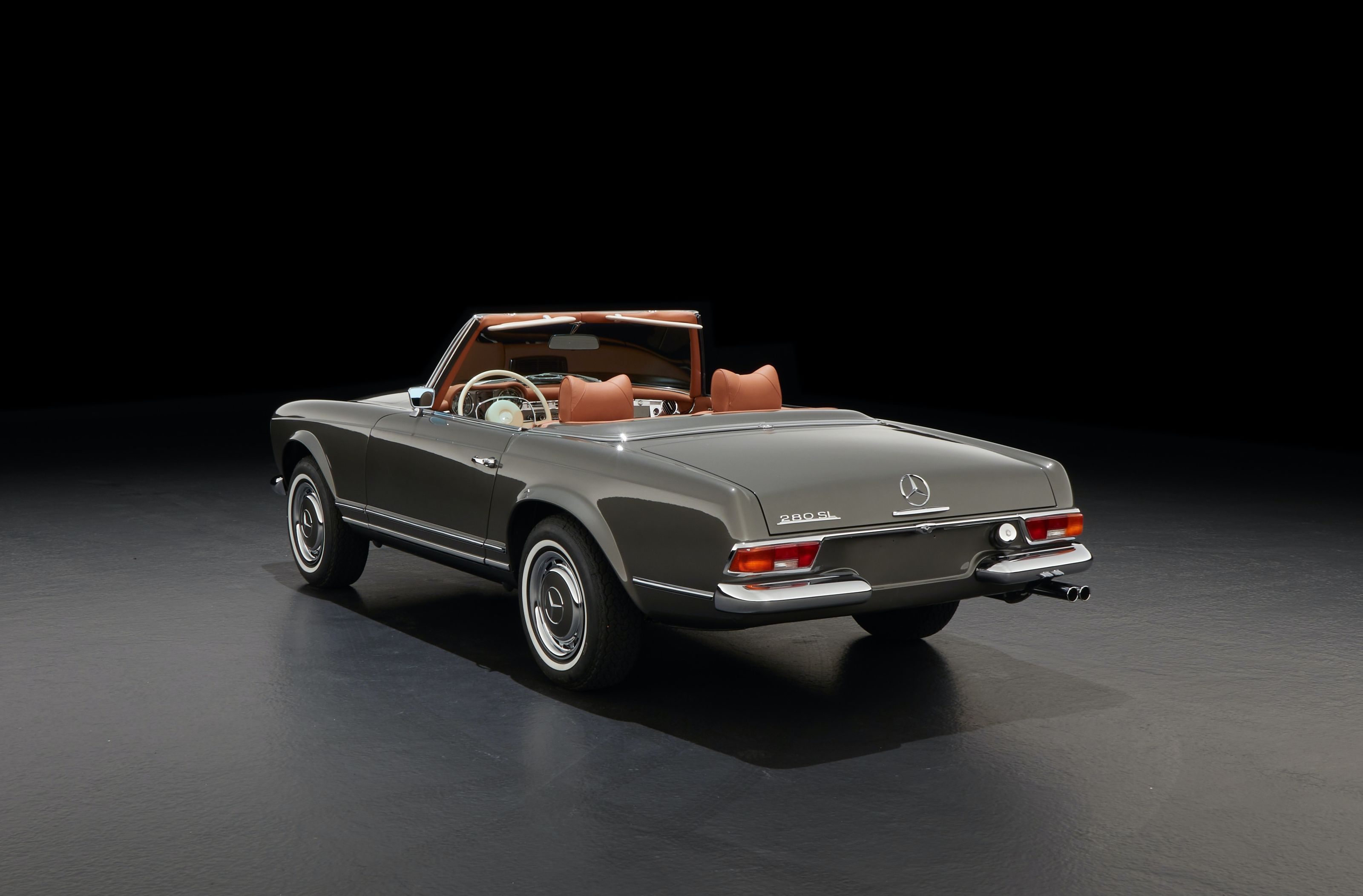 ---
You have questions on your classic car service or are interested in our workshop-services? Find more information here on our website or get in touch with us via e-mail, Whatsapp, telephone +49 7031 3069522 or via Instagram.