Team Tuesday - 3 Questions to Federico José Gaxiola Balsa
We are happy to introduce you our team with our "Team Tuesday":
Every two weeks, you will get a sight behind our scenes and learn more about the people, who make our company to what it is. Today we introduce you Federico José Gaxiola Balsa (Motorcar Mechanic):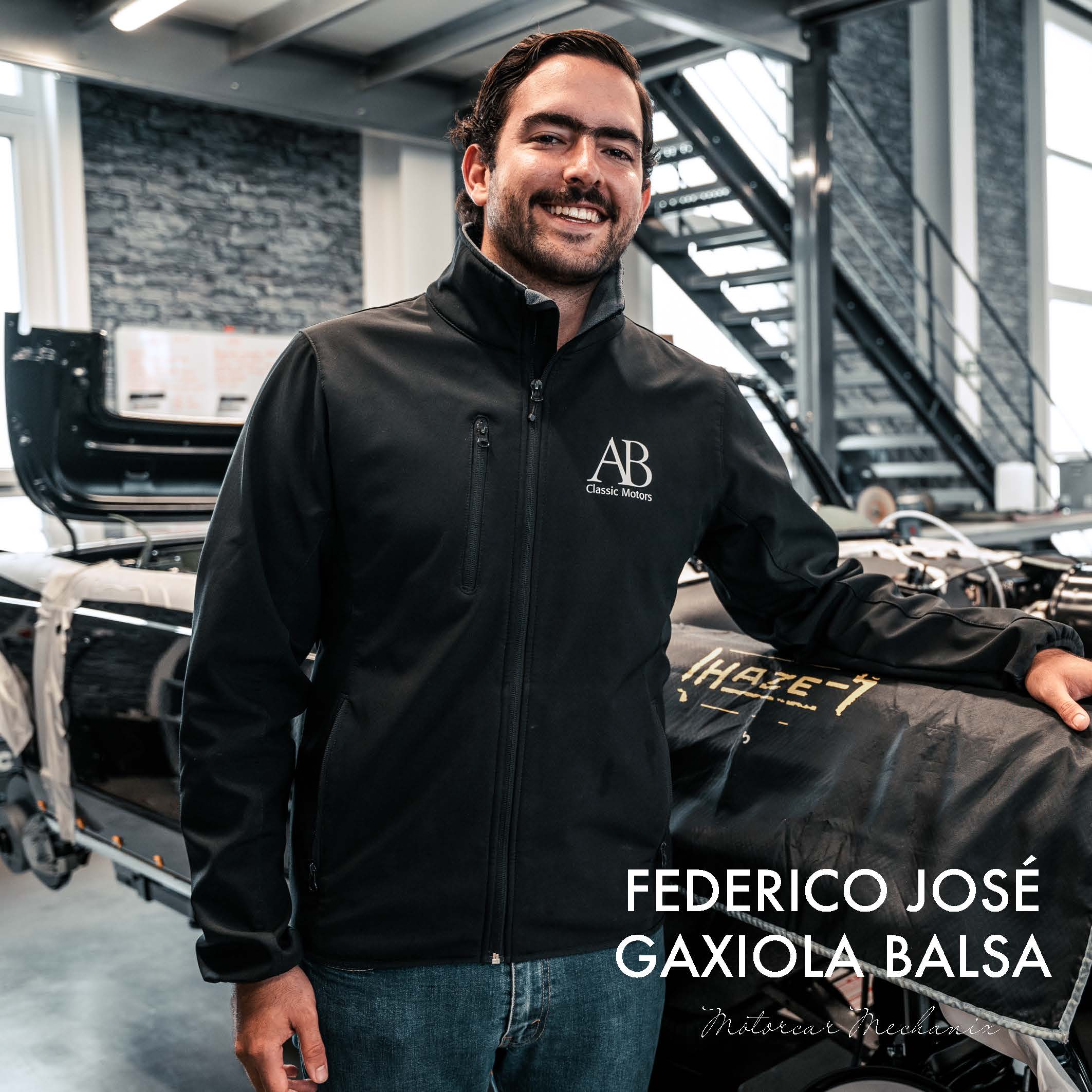 1. What was your first car?
"My first car was a 1970 Mercury Cougar. The car was very special to me because my grandfather bought the vehicle and was also the first owner. When I was 17 years old, he gave it to me. We restored the car together, what took us about three years. I also remember the first ride with this classic beauty after the restoration: Together with my grandmother I made the first spin to a restaurant for dinner."
2. What is your favorite memory with Arthur Bechtel Classic Motors?
"I was really happy to be part of the marketing camapign with our youngest restoration project. I have been working together with the workshop-team on the restoration of the Mercedes-Benz 280 SL Pagoda for the last year. And a short time ago, the first drive with this car was out in the black forest where we took photos and videos. I had so much fun together with my dear colleagues Tim, Michelle and Flo and really had a great time."
3. How would you configure your dream-classic car?
| | |
| --- | --- |
| Model: | Mercedes-Benz 300 SEL 6.3 "Red Pig" |
| Exterior paint: | Red "Red pig" |
| Interior leather: | Black |
| Carpet: | Black |
| Extras: | Adjustable Coilover suspension, GETRAG 6 Speed manual, performance increase to 420 HP, AMG Race Equipment, modern Radio Becker Mexico |
---
---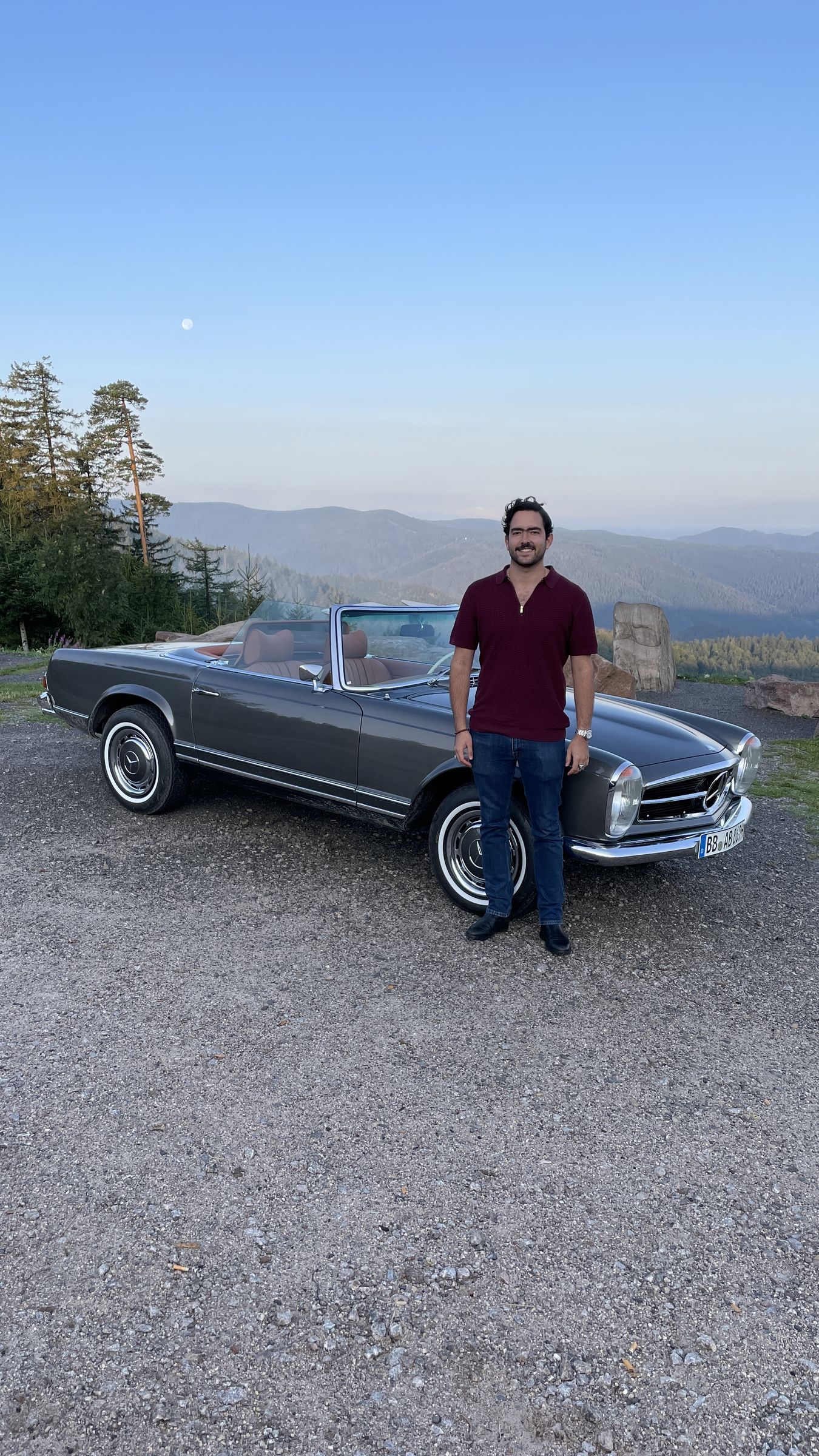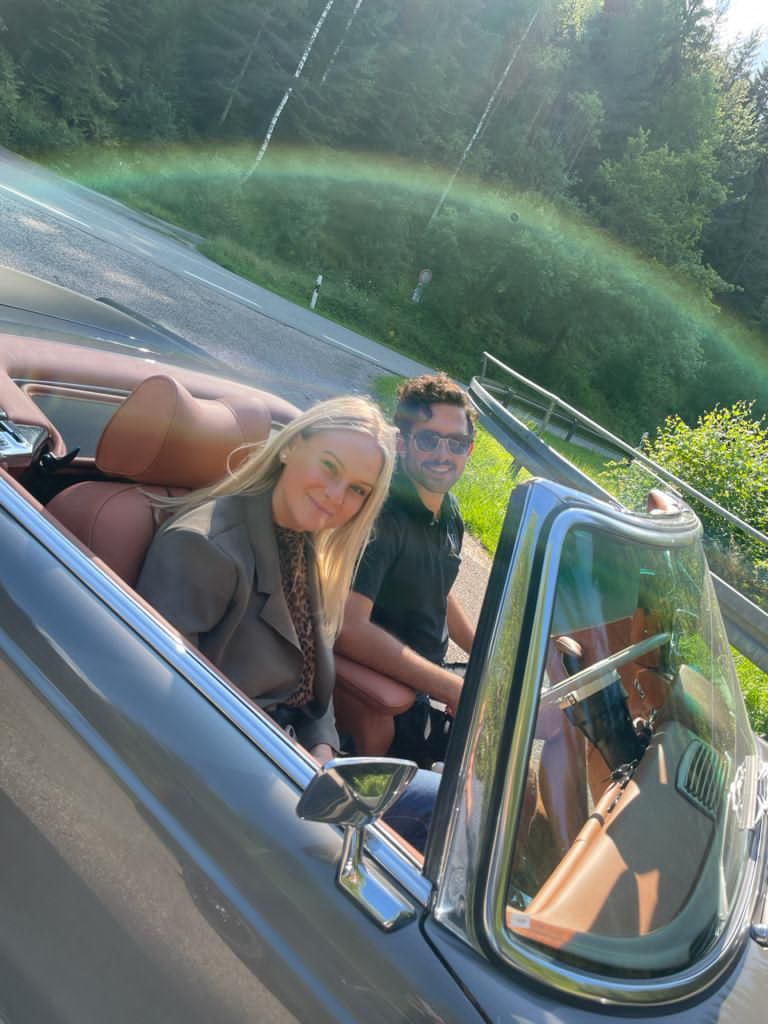 ---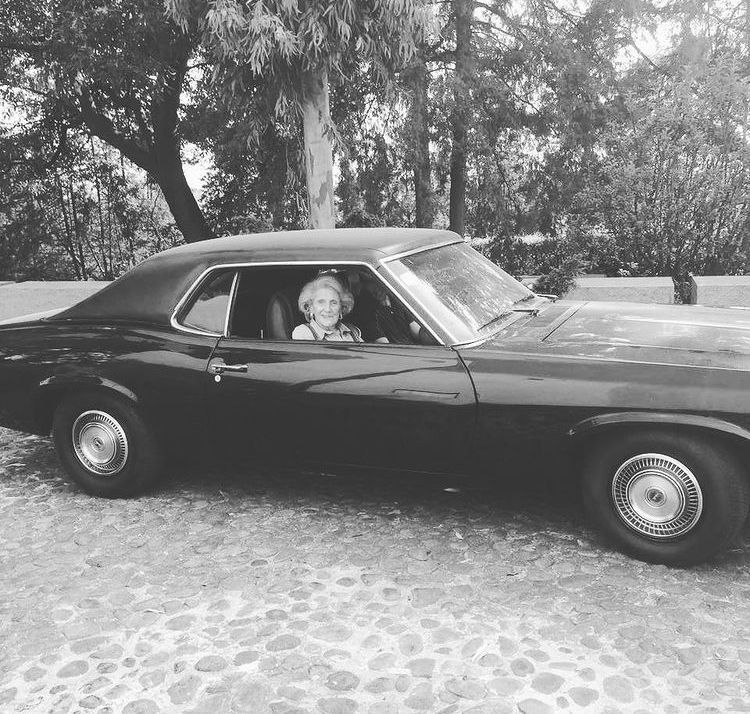 "A picture of the first drive with the Mercury Cougar together with my grandmother."
---
---
You are interested in the restoration of your dream classic car? We restore according to your wishes and ideas. It is our pleasure to inform you about the possibilities of our individual restoration of several Mercedes-Benz models. The choices of exterior, interior, equipment and all extra options are yours.
We are looking forward to hearing from you  via Instagram, WhatsApp, by E-Mail (info@arthur-bechtel.com) or by phone +49 7031 3069522.