Mercedes-Benz 280 SL Pagoda classic car-configuration
Dear customers and friends,

the here presented Mercedes-Benz 280 SL Pagoda in Arabian grey with a cognac-colored interior has gone through its restoration process in our in-house manufactory over the past few months. After this classic car had been configured, the work in our restoration began: Now, after a frame-off restoration, the Mercedes-Benz 280 SL Pagoda shines again in a new splendor and now is in a flawless condition.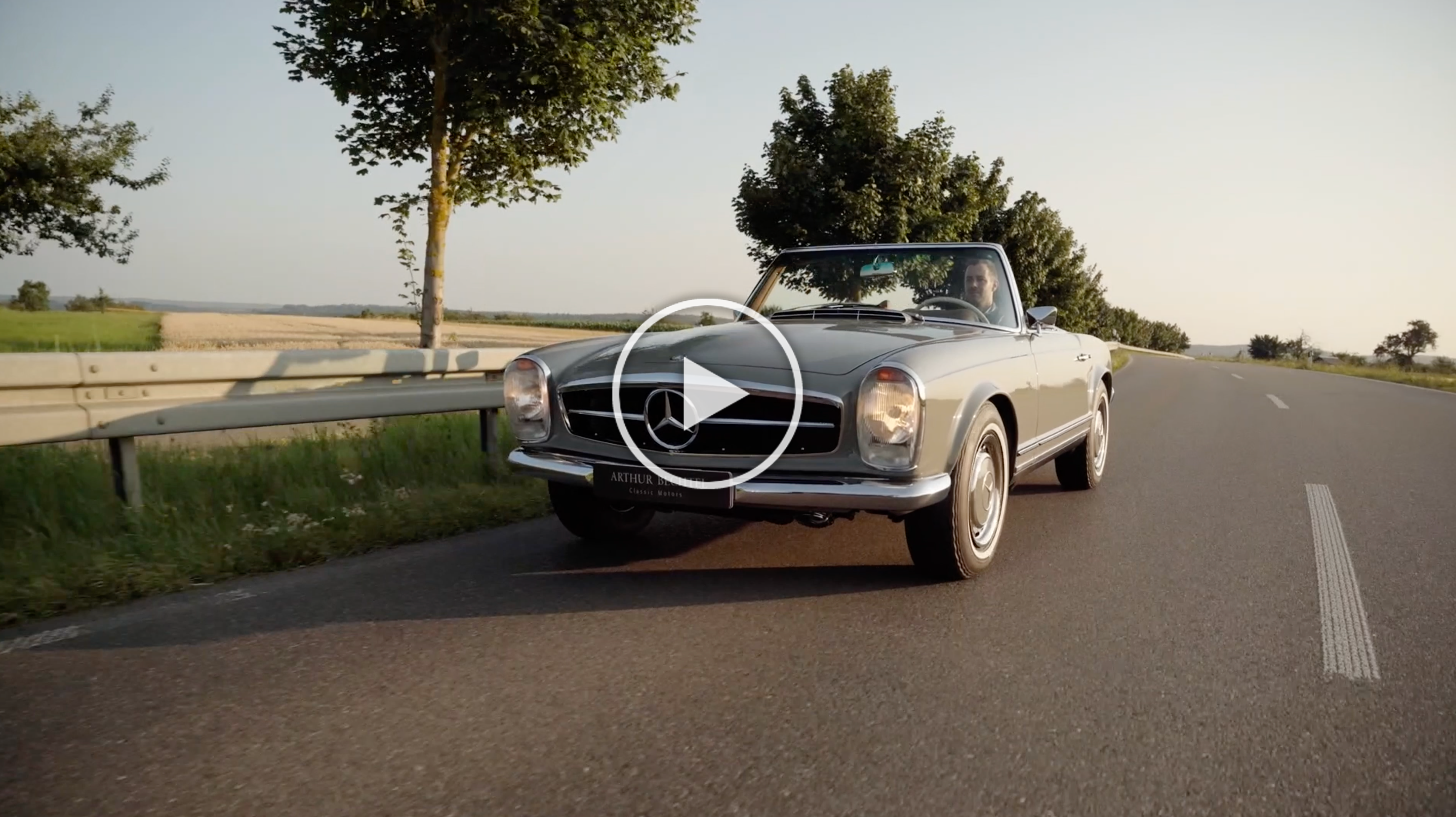 Mercedes-Benz 280 SL Pagoda – Classic car-configuration
The appearance of a perfectly restored pagoda triggers pure happiness in classic car enthusiasts. It is not uncommon for this exhilaration to be followed by enthusiasm for the impeccable restoration works. "Paint, leather and chrome parts have undoubtedly been restored here" - but is that really all? We look forward to giving you an insight into our classic car manufactory and professional restoration. A look behind the scenes, at the craft of the passionate and experienced automobile lovers of our Arthur Bechtel Classic Motors Manufactory-team: this is what awaits you in our #makeovermonday series.

Are you interested in a configuration of a Mercedes-Benz 280 SL Pagoda? It would be our pleasure to send you further detailed information. We look forward to hearing from you on Instagram, by e-mail (info@arthur-bechtel.com), by phone +49 7031 3069522 or via WhatsApp.
---
---