Team Tuesday - 3 Questions to Helmut Schurr
We are happy to introduce you our team with our "Team Tuesday":
Every two weeks, you will get a sight behind our scenes and learn more about the people, who make our company to what it is. Today we introduce you Helmut Schurr (Sales):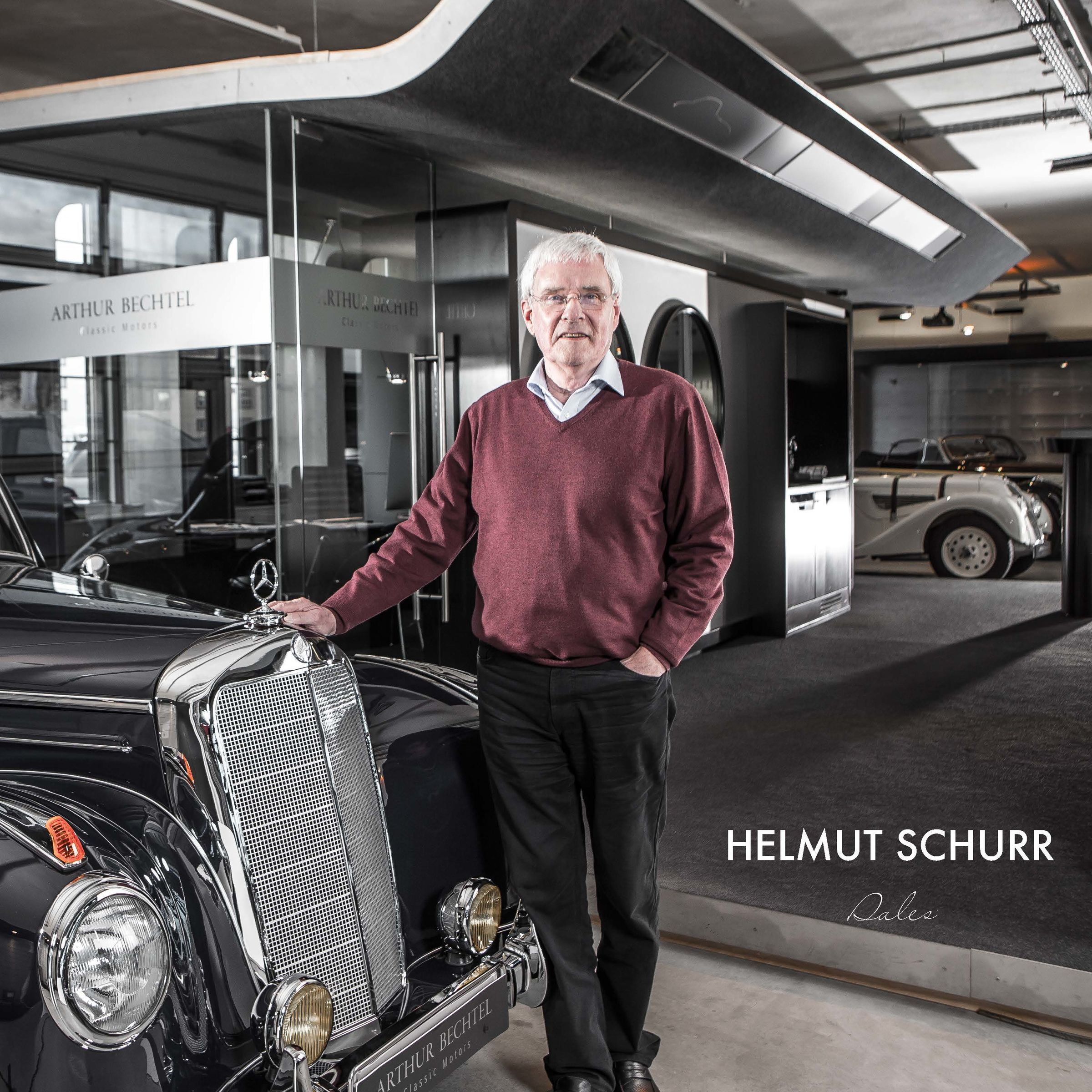 1. What was your first car?
"In 1961, I bought my first own automobile during my apprenticeship from a colleague in Frankfurt. At this time, I was 20 years old and had the driving license class 1 and 3 for two years, so I was allowed to drive motorcycles and cars. My first own car was a light blue VW beetle. It ran but was very loud and it also had to pass the "TÜV" before it could get the registration on me. There I stood in line and since the battery was low, I let the engine run. That's why the "TÜV"-employee commented: "The beetle over there can drive straight to the workshop and replace the exhaust." So, the beetle could not be registered for the moment, because at that time an exhaust cost around DM 40.- and this with an apprentice salary of DM 60.-. When that was finally done, I took care of the music, because the beetle had no radio. And then I found out that my car was built in 1947. A sticker on the tank certified this: "This car was made under the authority of the British Government", or something like that was the text. I picked up the radio from a scrap yard and simply laid it on the floor. The car had many mistakes, but my budget was low, therefore I owned this Volkswagen just a short amount of time. And I also could not drive this car back home – from Stuttgart and back to Frankfurt. I tried this once with friends: we promptly stopped and had to be towed to Frankfurt. My father than emphazised with me and ordered a Citroen 2CV for me. And the VW, which recently could only be driven between 11 a.m. and 2 p.m., I sold to a dealer, which offered me 60 DM (so nearly a monthly salary). This was the story of my first own car and my "nearly-classic car"."
2. Where does your love for automobiles come from?
"I grew up during the Second World War, since I was born in 1941. And I am a "city-child", grown up in Stuttgart, which was destroyed by the war. The house of my parents and my family was destroyed and the office building was in ruins. In the 2nd basement I survived a bomb attack which destroyed the house to the ground floor. The warehouse and several vans, only a few streets further, were totally destroyed. I know that these vans have been Daimler-Benz-models with soft suspension, which had been modified by the company "Baur" (our porcelain sales should not break during the transport). Also, a Brennabor, which was the private car of my father, and the Mercedes-Benz 130 rear engine car of my grandmother were destroyed. Just one of our cars survived - a Mercedes-Benz 2,3 l. But for the company we needed also a delivery truck. The first one, which my father bought, was an Opel P4 van, which was driven by gas. He had a roof rack on which was a large bag which had to be filled with gas. A gas station was in Bad Cannstatt. My father drove the Mercedes. Since his leg was amputated because of a war injury, the Mercedes got – no, no automatic clutch, this did not exist back then – a hand lever to operate the clutch. It was cumbersome and took a time to get used to it, but it was practicable.  In 1952 our van driver found an Opel Olympia - yes, the one with the external trunk - in excellent condition as a used car. Later, we found out that this had been an accident vehicle. The complete front, so the engine, transmission, front axle and fenders were new. But this car accompanied my family many years. More Opels came and went, some even with an electrotechnical clutch as a help for my father. By the way, he told me that he drove "a BMW with sidecar on duty during the war". A "heavy motorcycle with sidecar drive". And this in the Russian morass! 
Conclusion: During my childhood I often had to do with cars. Furthermore, screwing on cars was my favorite hobby. And I experienced a lot with the cars of my family and friends. The fact that an engine can enable overcome distances only by fuel, is fascinating me. And back then, so in the 40ies and 50ies, there was nearly no car on the road. There simply had been no cars, and just a few new ones. Older ones had been very expensive, and nearly nobody could afford them. Furthermore, I often was on the road with my mother. So that's how my close connection to cars had been developed."
3. How would you configure your dream-classic car?
"Since 2014 I am an employee in the Bechtel-Team and during this time I experienced and enjoyed a lot of different classic cars. For example, Volkswagen, Opel, Jaguar, Porsche, Citroen, Renault and a few exotics – also Rolls-Royce and Bentley. But in between all those cars, which I could drive during all those years on events and fairs in Germany and Europe, for me the most trustworthy and solid brand is Mercedes-Benz. And the model I like the most ist the elegant type 220 S (from 1956 to 1959) - as a convertible in dark blue with black leather seats. For me, this model combines the charisma of the postwar-era with the technical and stylistically development of the 50ies. And carries this aura with style and understatement. Yes, this is my dream-classic car."
---
---
You are interested in the restoration of your dream classic car? We restore according to your wishes and ideas. It is our pleasure to inform you about the possibilities of our individual restoration of several Mercedes-Benz models. The choices of exterior, interior, equipment and all extra options are yours.
We are looking forward to hearing from you  via Instagram, WhatsApp, by E-Mail (info@arthur-bechtel.com) or by phone +49 7031 3069522.