Team Tuesday - 3 Questions to Eberhard Thöne
We are happy to introduce you our team with our "Team Tuesday":
Every two weeks, you will get a sight behind our scenes and learn more about the people, who make our company to what it is. Today we introduce you Eberhard Thöne (Freelance Consultant/ Research & Documentation):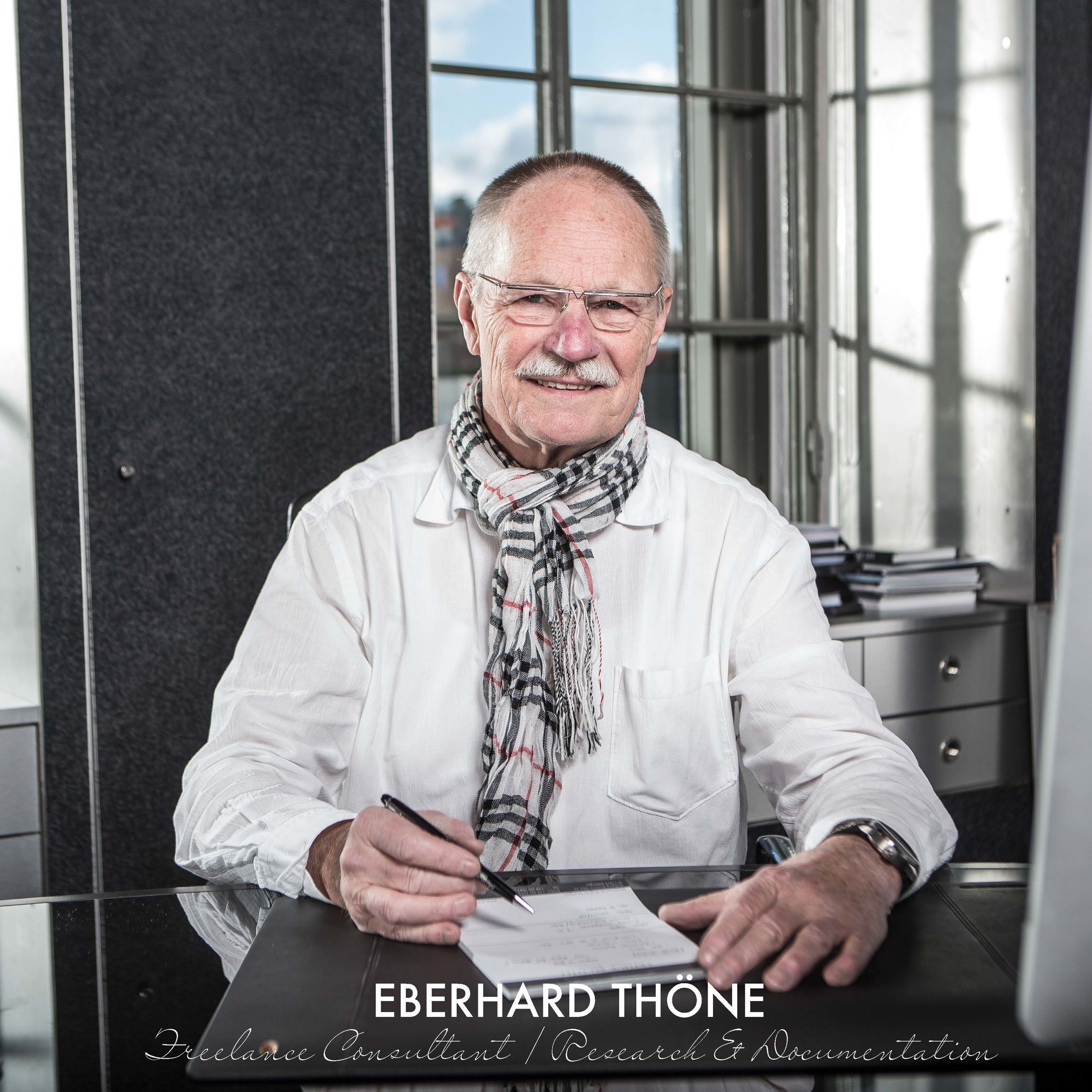 1. What was your first car?
"In 1967, as a student, I bought a Fiat 500 with "suicide doors" in a desolate condition from a scrap dealer for 50 D-Mark as my first car. The Cinquecento was beautified in-house with modest means and skills and with the use of fiberglass mats, spatulas and an imaginative paint with a brush and spray can in the open air (see picture with my girlfriend at the time and her mother, four years later my wife and mother-in-law). As a highlight in the interieur there was a dashboard pepped up with black and white rabbit skins. Visually and technically, the vehicle was pretty dilapidated and was constantly being repaired. When driving uphill, the first and second gear jumped out of the shift gate if you didn't lock the shift stick with your knee. After two years, the 500 finally laid down with a major gearbox damage and came back to the scrap dealer. Before that, however, he had made numerous trips to Northern Germany and the Allgäu as well as two moves with furniture on the roof."
2. With which classic car would you like to take a spin?
"The Mercedes-Benz 300 Sc Roadster (W 188), built in the fifties and the most expensive automobile of its time! With its coordinated mix of stylistic elements from the pre-war era and the new body shapes of the post-war period, Mercedes-Benz succeeded in creating an excellent design and reconnecting with top-class automobiles. In addition, there was the innovative technology, the luxurious interior, the excellent chassis and the performance data of a sports car, which astonished testers at the time. Only 760 exemplars of this vehicle series were built in eight years! Therefore it is be seen only very rarely."
3. How would you configure your dream-classic car?
| | |
| --- | --- |
| Model: | Mercedes-Benz 300 Sc |
| Exterior paint: | black (as a contrast to the chrome applications) |
| Interior leather: | red |
| Hood: | black |
| Carpet: | red |
| Extras: | radio with a consealed casette recorder to listen to good music |
---
"My first car a Fiat 500. Here on this picture with my girlfriend at the time and her mother, four years later my wife and mother-in-law."
---
---
You are interested in the restoration of your dream classic car? We restore according to your wishes and ideas. It is our pleasure to inform you about the possibilities of our individual restoration of several Mercedes-Benz models. The choices of exterior, interior, equipment and all extra options are yours.
We are looking forward to hearing from you  via Instagram, WhatsApp, by E-Mail (info@arthur-bechtel.com) or by phone +49 7031 3069522.