Team Tuesday - 3 Questions to Claus-Henning Guthard
We are happy to introduce you our team with our "Team Tuesday":
Every two weeks, you will get a sight behind our scenes and learn more about the people, who make our company to what it is. Today we introduce you Claus-Henning Guthard (Sales):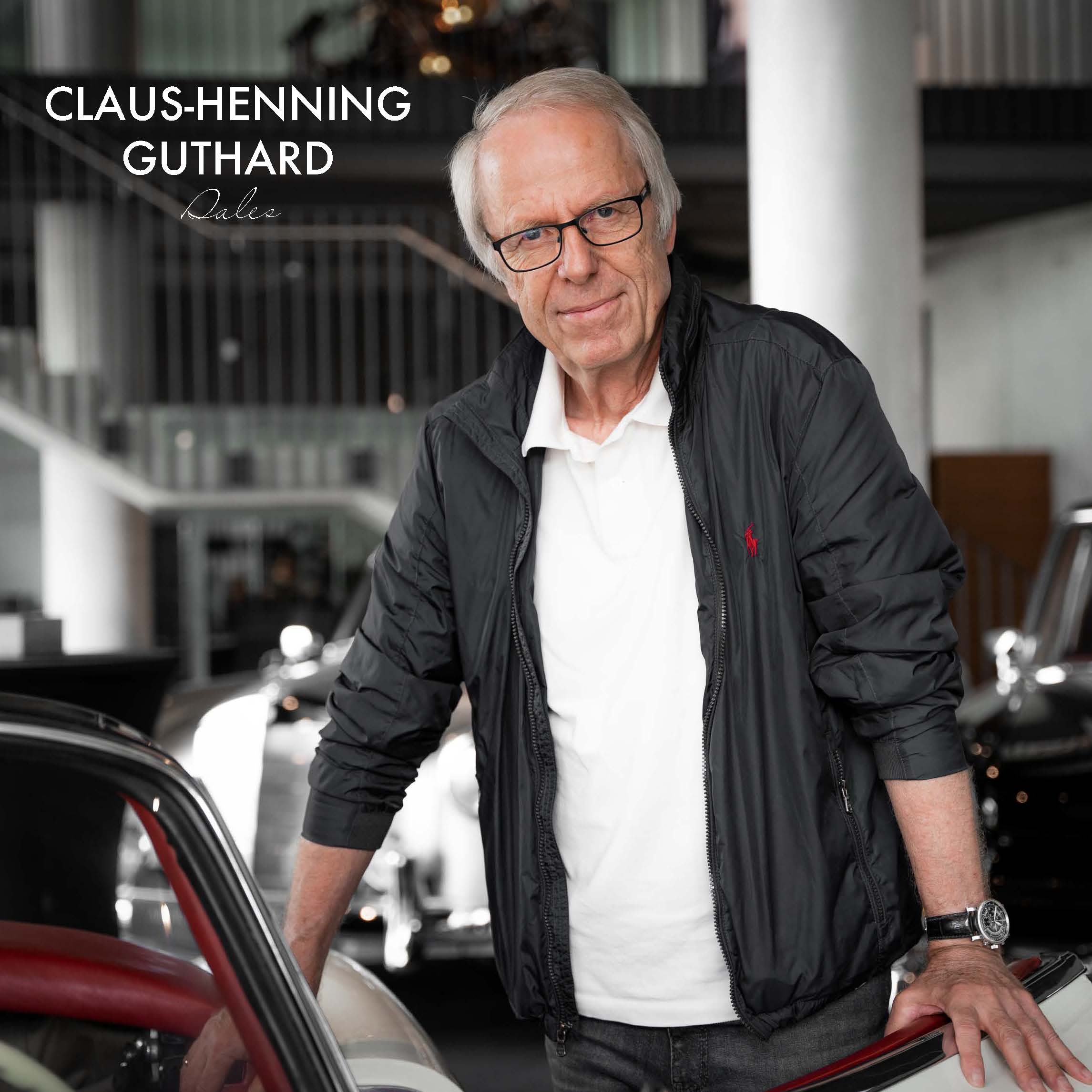 1. What was your first car?

"My first car was a Mini Mk1. In 1959 it was the car which revolutionized the automotive world - and that can be said without exaggeration. It was Alec Issigonis, the assistant chief constructor of the British Motor Corporation, who sketched the first draft of the Mini on a paper napkin in the mid-1950s. A, as it turned out to be, ingenious draft. New was the idea of a transversely installed front engine with locked gearbox and front-wheel drive, what had been the blueprint for a whole generation of compact vehicles up to the later million seller VW Golf. The minimalistic, but skillful design with its small external dimensions and low vehicle weight gave the Mini an astonishing interior volume combined with unsurpassed handling – you could drift around corners almost right-angled with the car. But the initially quite modest engine power gave the then very successful Formula 1-designer John Cooper the idea of giving the Mini more power. The result were various types of Mini Cooper, which had been particularly successful in rallying. The Mini was able to win the Monte Carlo Rally three times against competitors who were vastly superior in terms of performance. And there would have been a triple overall victory (!), if the three victorious Minis had not been disqualified because of a light system that allegedly did not comply with the official regulations.
The Mini has become a cult in those years and many celebrities such as John Lennon, Herbert von Karajan and Steve Mc Queen were avowed Mini fans. And I was one of those fans (as a non-celebrity). The 65 Mini in "Riviera Blue" which I bought in used condition was a lot of fun, even if it wasn't a Cooper. The car, with its "Monte-Carlo Feeling", was unbeatable on small winding streets, especially on icy winter conditions. But after a while it turned out that my car had strange water ingress during heavy spring rains. Then a Mini-specialist found welds that were absolutely not original. After a closer examination and research, it turned out that the Mini had a considerable accident damage that had been improperly repaired. With the help of a lawyer the Mini had to go back to the seller. But the love for Alec Issigoni's creation remained and the next Mini followed - this time as a brand-new exemplar. I already had a fascination for classic automobiles back then, starting a few years later with a Porsche 356 Cabriolet, which at that time was already an "oldi"."
2. Eventful years at Arthur Bechtel Classic Motors:
"On the 7th of may 2021 I count ten years, which are connecting me with Arthur Bechtel Classic Motors. Back then, Baden-Württemberg celebrated 125 years of automobile with a series of events. The three days-lasting opening party "City Mobil" took place on the Schloßplatz in Stuttgart and Arthur Bechtel Classic Motors took part with a presentation of six historical automobiles. It was my first event with Arthur Bechtel Classic Motors with bright spring weather and the best of moods.
The story started with the opening of the Meilenwerk, which today is the MOTORWORLD in Böblingen and was the third classic car-center of this style in Germany next to Berlin and Düsseldorf back then. I supported a good friend in the realization of his event-location Targa Florio in the new Meilenwerk, when I met Arthur Bechtel. We got to know each other better and at some point, the question arose whether I cloud imagine working for him: Yes, I could. I went from retirement to an "unrestful retirement" and haven't regretted it for a minute. I experienced interesting and eventful years in an environment that fascinates someone with gasoline in his blood and never gets bored of it. From the beginning on, the specialty in the house Bechtel was the familiar and friendly atmosphere for me, which also continued to exist when Tim Bechtel took over the management. A time full of fairs, events and groups of visitors, which I accompanied, always required full commitment. Especially the friendly relationship, which has been developed over the years more and more, to father and son Bechtel as well as to my long-standing colleagues, made fun and motivated me again and again. Not to forget the good soul, who - as the saying goes - has kept the place together for so many years - our dear Iris Berg. The whole Bechtel-team is much indebted to you.
Looking back, I got to know a large number of interesting and pleasant people with their enthusiasm for classic vehicles. And there has been a rapid development in this area over the past decade. The growth in value of certain brands and types went dizzying in some cases and the German classic car-index left the Dax far behind over the years. But a Pagoda, an Austin Healey, a Porsche 356 or an E-Type are much more than a sober investment. A classic automobile is in particular the expression of a very individual lifestyle and a passion, which you will never lose again when you are infected once. And that will always be the case. Also, or precisely because of that, when the time of the combustion engines should actually come to an end."
3. How would you configure your dream-classic car?
| | |
| --- | --- |
| Model: | Mercedes-Benz 190 SL |
| Engine: | performance increase 120 hp |
| Exterior paint: | light ivory |
| Seats: | bucket seats (sport seats) |
| steering wheel: | ivory |
| Interior leather: | green |
| Hood: | green |
| Textile/interior panelling: | green |
| Extras: | center arm rest (in green), radio Becker classic with navigation system |
---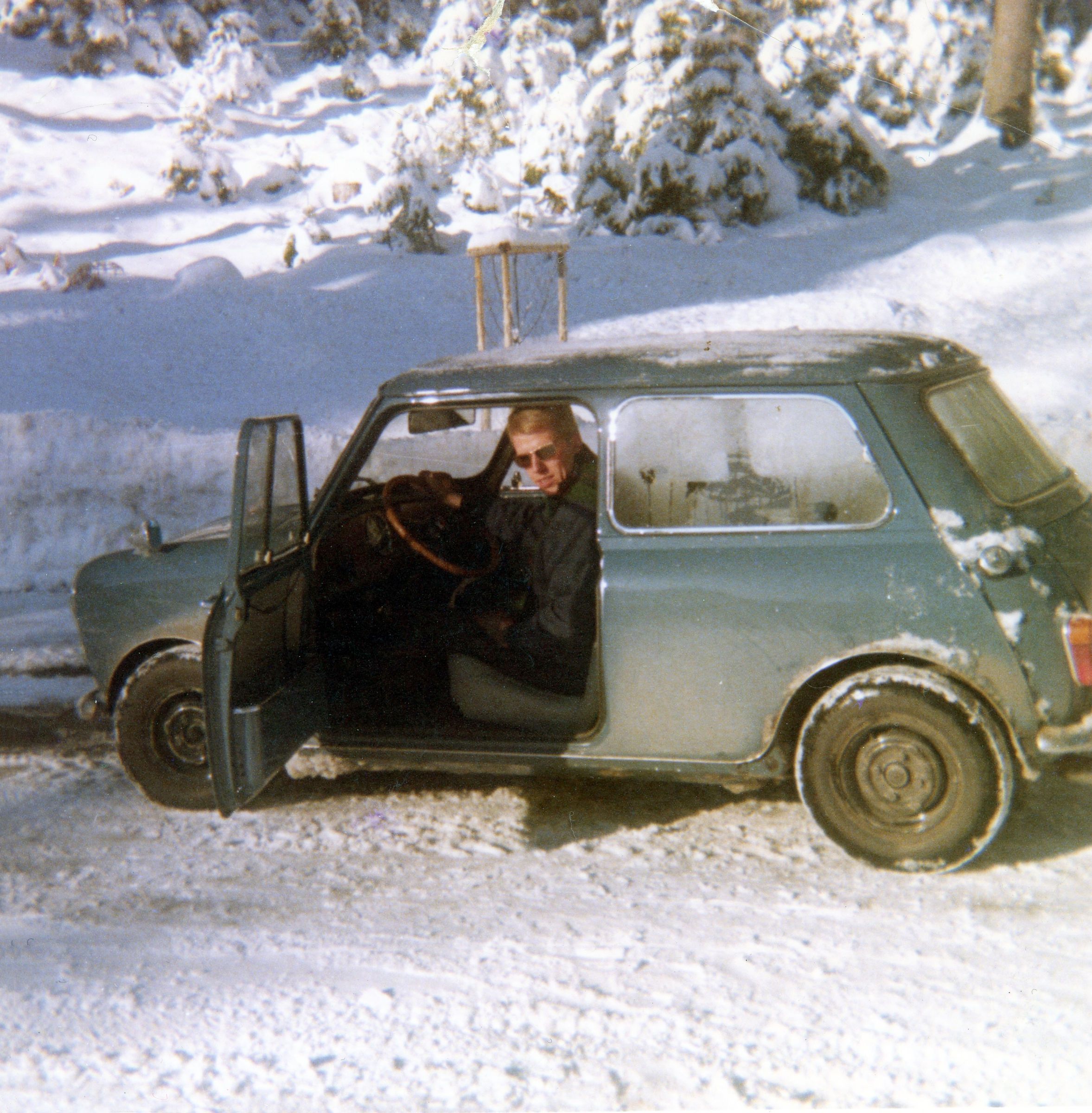 "A picture of my beloved Mini."
---
---
You are interested in the restoration of your dream classic car? We restore according to your wishes and ideas. It is our pleasure to inform you about the possibilities of our individual restoration of several Mercedes-Benz models. The choices of exterior, interior, equipment and all extra options are yours.
We are looking forward to hearing from you  via Instagram, WhatsApp, by E-Mail (info@arthur-bechtel.com) or by phone +49 7031 3069522.