Happy Easter!
"What spring does not sow, summer cannot ripen, autumn cannot reap, winter cannot enjoy." (Johann Gottfried von Herder)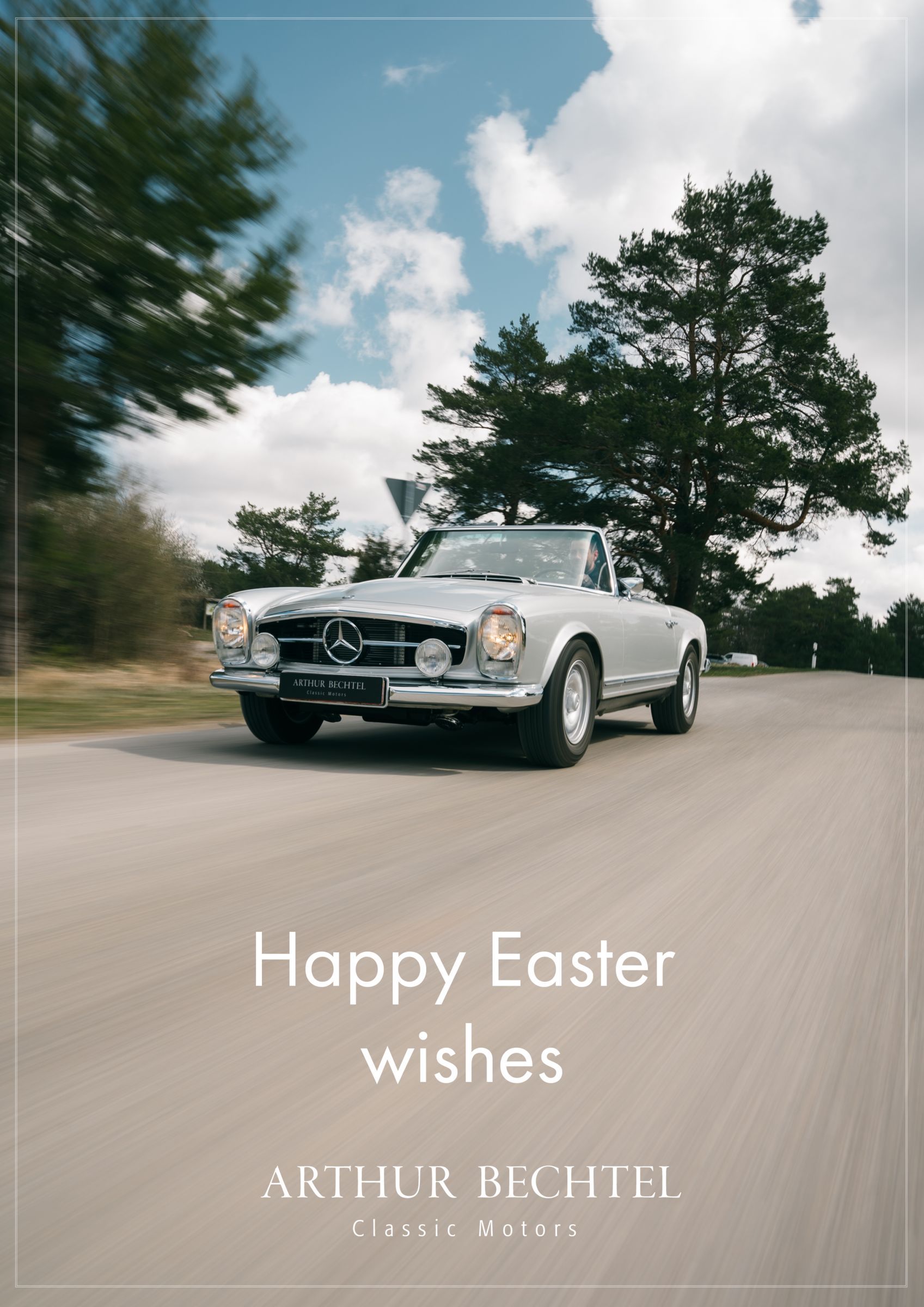 Dear classic-car lovers and friends,
we wish you and your loved ones happy holidays and a wonderful Easter. May it bring you joy and satisfaction! Just in time for Easter, the glorious weather offers us the best conditions for the most beautfiul season - the of the classic automobile. To ensure your classic car is prepared for the upcoming season, we offer a Pre-Season-Vehicle-Check for your classic car. (Valid until 15th April 2021.)
We are pleased to provide you with all information on this offer and for sure about the whole range of the services of our classic car-workshop. If you desire a direct, non-binding consultation, feel free to contact us at any time via Instagram, by e-mail (info@arthur-bechtel.com), by phone +49 7031 3069522 or via WhatsApp.

We look forward to seeing you again soon. Best regards and stay healthy!