Team Tuesday - 3 Questions to Andreas Christophidis
We are happy to introduce you our team with our "Team Tuesday":
Every two weeks, you will get a sight behind our scenes and learn more about the people, who make our company to what it is. Today we start with our Master Mechanic Andreas Christophidis: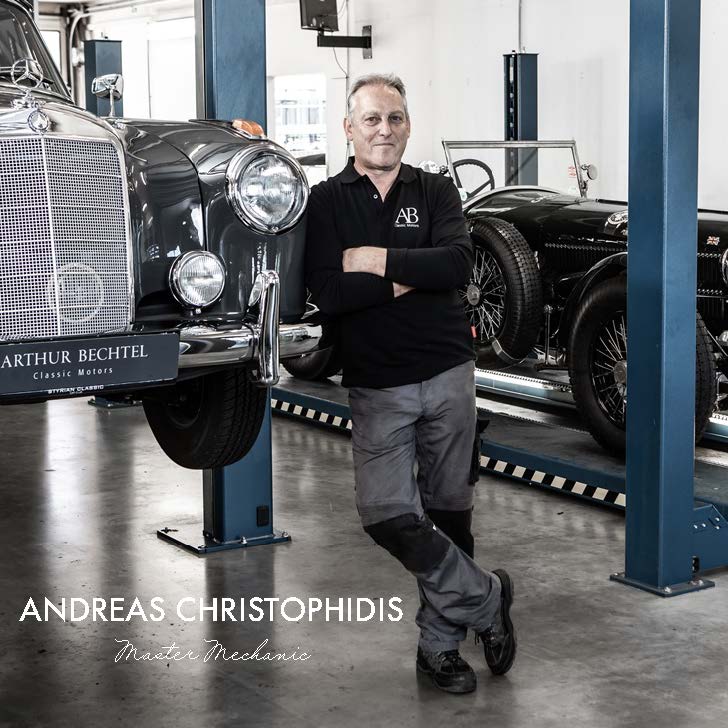 ---
1. With which classic car would you like to go for a spin?
"In the past 40 years I already made trips with several classic automobiles. I prefer pre-war classic cars, because you really have to work while driving them. I do not have a particular dream-classic car. Especially the capacity and the age of the classic automobiles are important for me."
2. Wich song would you hear during a drive with your classic car?
"A song from "ACDC" or the "Blues Brothers". But for me, the sound of the car is much more important than the sound on the radio. I really love the background noises of classic cars."
3. How would you configure your dream-classic car?
| | |
| --- | --- |
| Model: | Mercedes-Benz SSK |
| Exterior paint: | white |
| Interior: | black |
---
---
Andreas Christophidis in 1980/1981: