Team Tuesday - 3 Questions to Rafal Calka
We are happy to introduce you our team with our "Team Tuesday":
Every two weeks, you will get a sight behind our scenes and learn more about the people, who make our company to what it is. Today we introduce you our Master Mechanic Rafal Calka: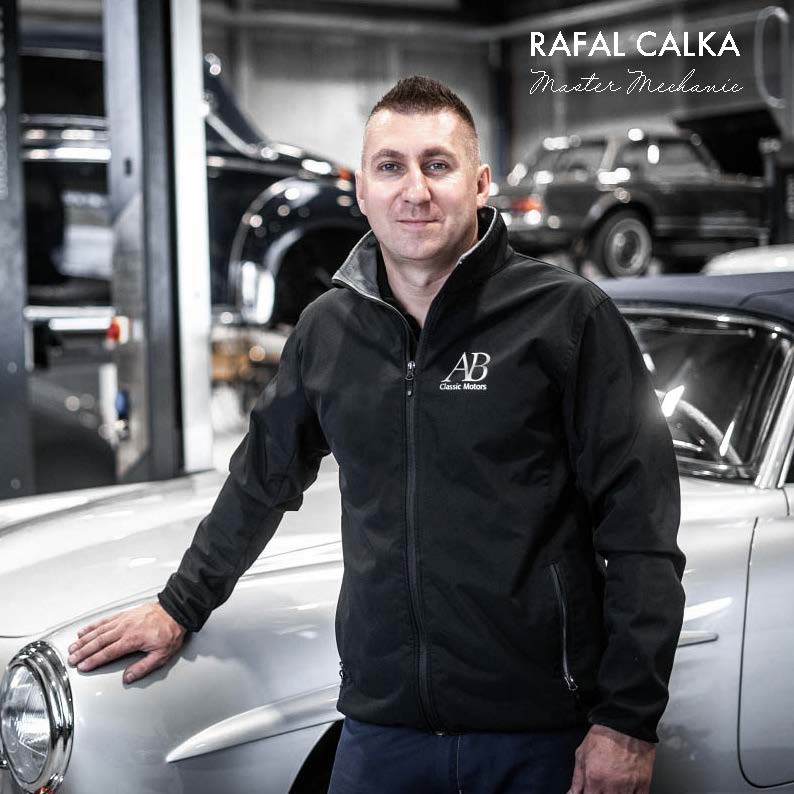 1. Where would you go for a spin with your classic car?
"I would start the trip with a classic car in my hometown Pforzheim. Since Pforzheim is located in the northwest of the Black Forest, I would drive through the region of the Black Forest with its different streets, via Freudenstadt to Lake Constance. I think the area is beautiful and the view over the lake really is a highlight. For me, the perfect classic car for this trip would be a Mercedes-Benz 280 SL Pagoda with manual transmission."
2. How do you start your work day?
"As a master mechanic, many different tasks and topics in the field of vehicle service are awaiting me every day. In order to start my day right, we discuss in the morning the upcoming topics and completion dates with the team and then we start working on the different vehicles."
3. How would you configure your dream-classic car?
---
---
You are interested in the restoration of your dream classic car? We restore according to your wishes and ideas. It is our pleasure to inform you about the possibilities of our individual restoration of several Mercedes-Benz models. The choices of exterior, interior, equipment and all extra options are yours.
We are looking forward to hearing from you  via Instagram, WhatsApp, by E-Mail (info@arthur-bechtel.com) or by phone +49 7031 3069522.